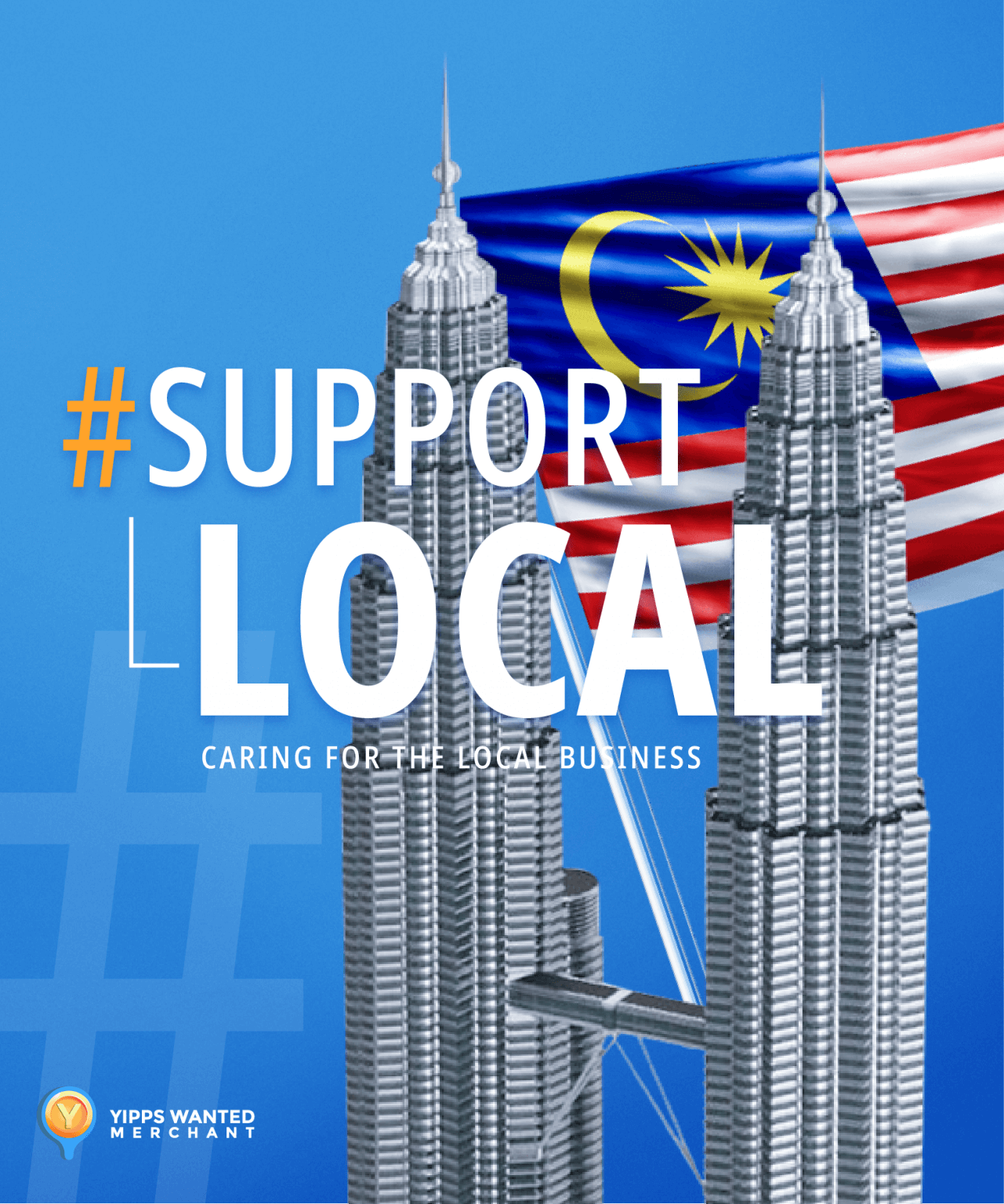 The Pandemic Covid-19 has dealt considerable disruption to businesses across the world. To meet the challenges posed by pandemic Covid-19, businesses such as SMBs & SMEs had to react quickly and decisively in order to cope with the everchanging business era, especially where business digitalization is the norm now.
Yippi, being a Malaysia made company, has the heart and desire to assist fellow Malaysia businesses strive and perform during such situation. With this, Yippi has launched an initiative #SupportLocal where we welcome businesses to come onboard our YippsWanted platform.
Through the platform YippsWanted, SMBs & SMEs will have the opportunity to transform their business to match with the current business digitalization trend. All of this, by leveraging the resources and expertise provided by YippsWanted entirely FOC!
YippsWanted Benefits:
Free Advertising Platforms
Free YippsWanted Listing
Free Yippi Business Accounts
Free Loyalty Program Solutions
Free POS Materials
Free Expertise Guidance & Solutions
0 Cost, 0 Risk Registration & Setup
Enjoy the above benefits with total worth up to RM3,999, for FREE!
For more info or if you're interested to sign up for this program, please submit the following basic information required. Our YippsWanted team will get in touch with you as soon as possible to assist with the explanation and registration.
*Offer only open to Malaysia businesses
*Terms and conditions apply