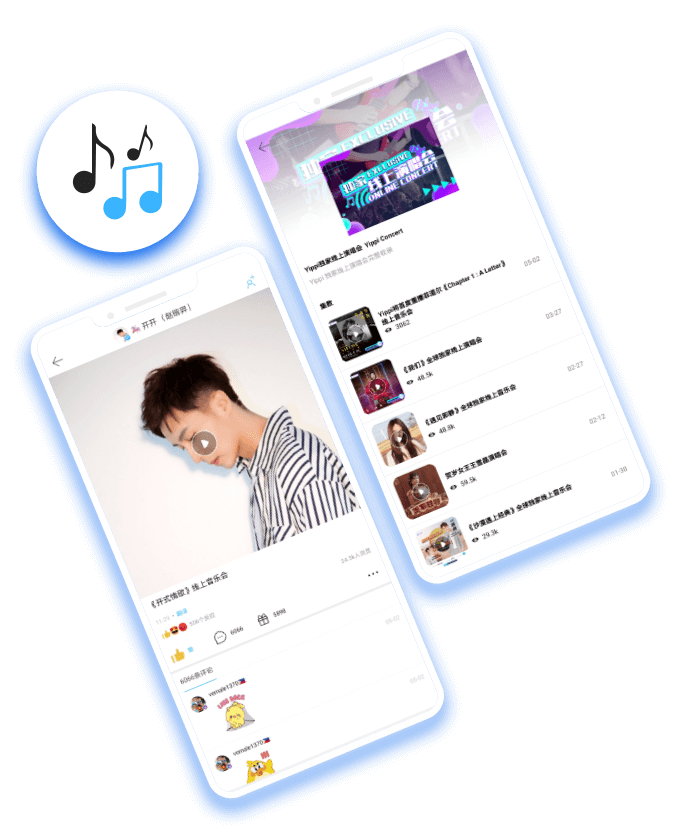 We are a platform for musicians and songwriters
Concerts that has happened on Yippi
We bring music concerts online, so musicians from around the world can still have an avenue to shine themselves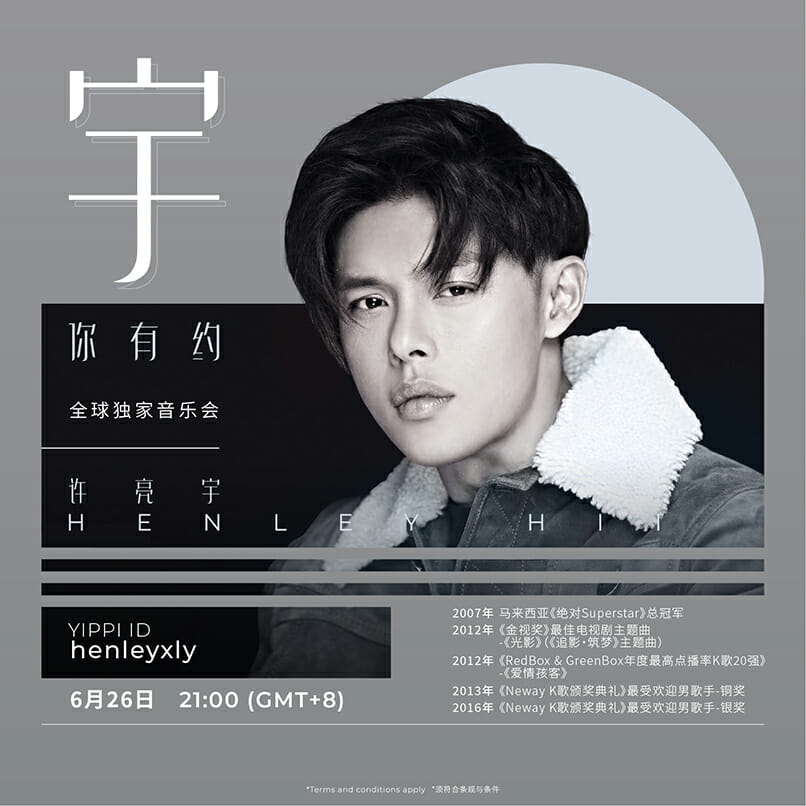 Henley
Henley will bring his Exclusive World Premiere Online Concert on Yippi. Let's enjoy the online concert together!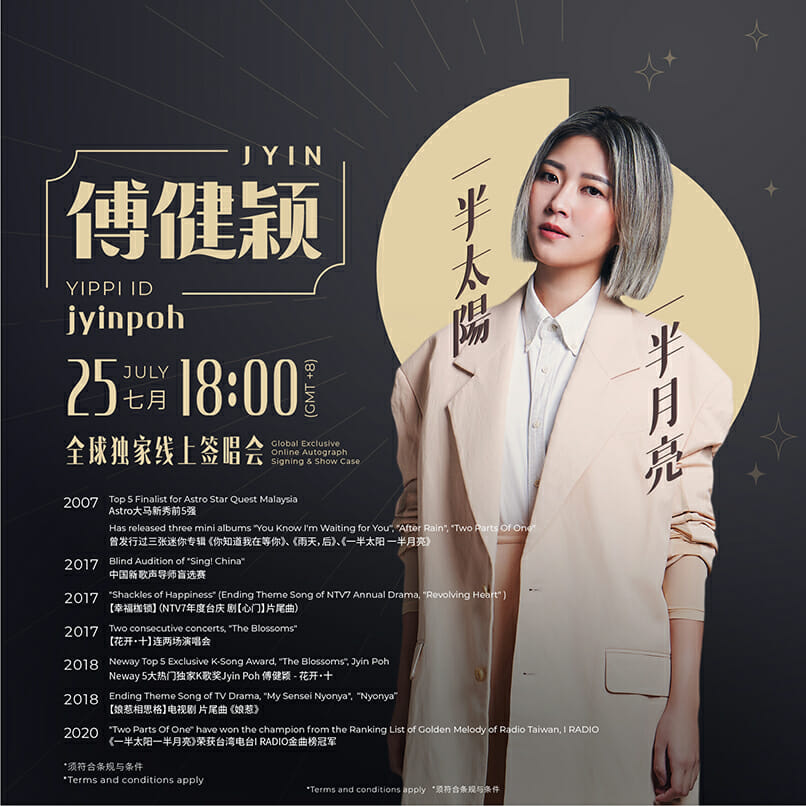 Jyin
Two Parts Of One. Let's welcome our talented singer JYIN to Yippi!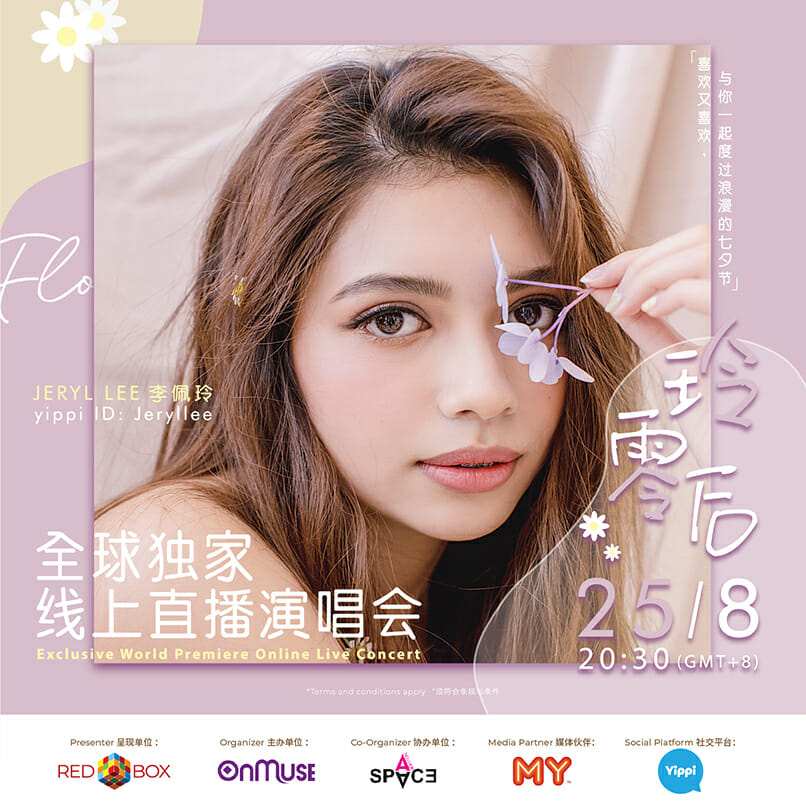 Jeryl Lee
Jeryl Lee, the First Runner Up for NaYing's team in "2016 Sing! China", and made it to the top six in the competition.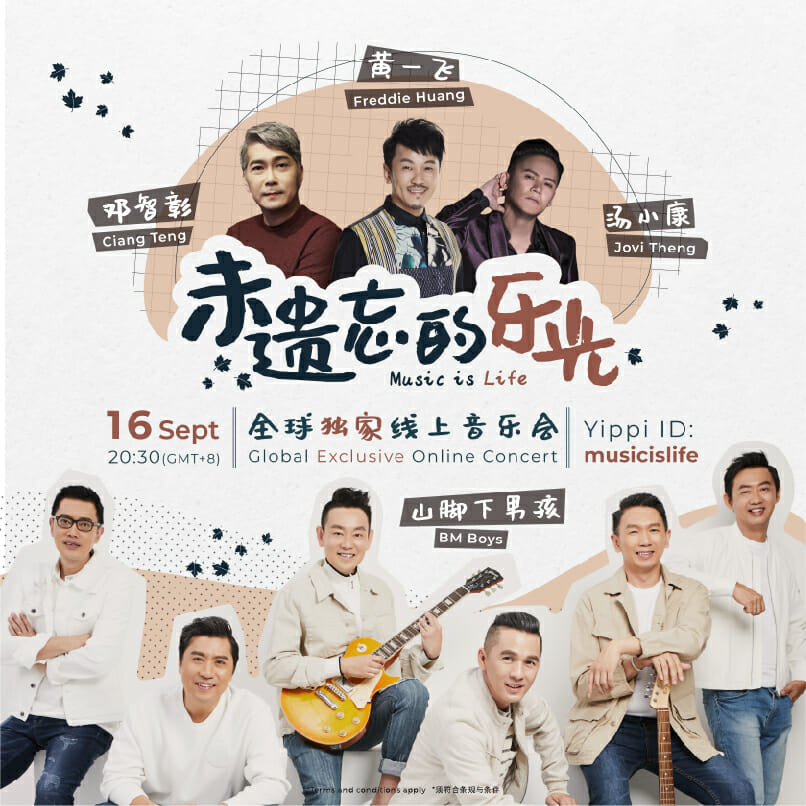 Music is Life
It's time to meet Ciang Teng, Freddie Huang, Jovi Theng and BM Boys in Yippi Global Exclusive Online Concert!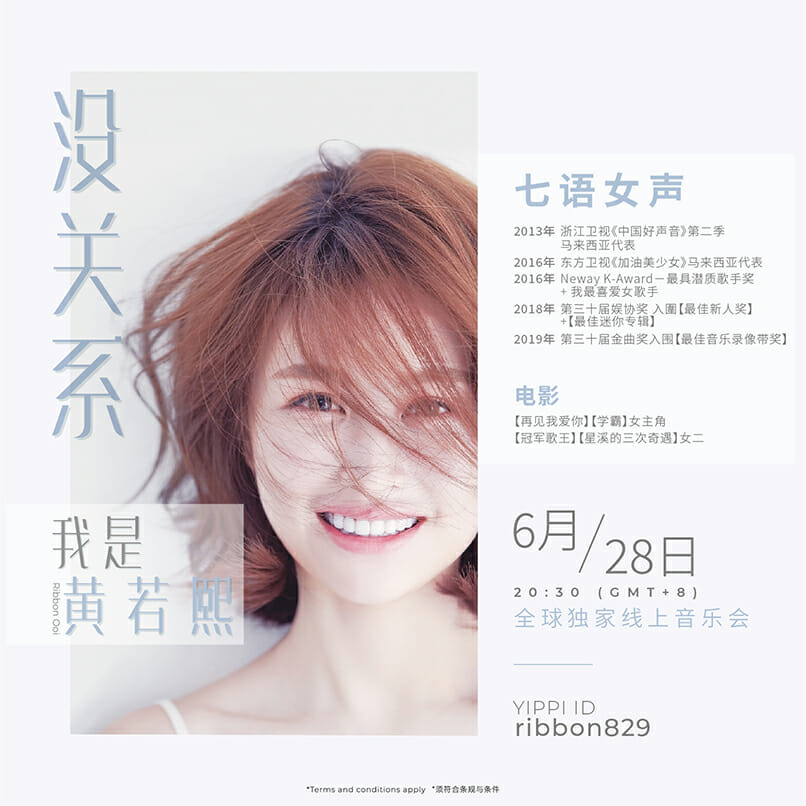 Ribbon
The multilingual female vocalist, Ribbon Ooi will present to you "It's OK, I'm Ribbon Ooi" Global Exclusive Online Concert on Yippi!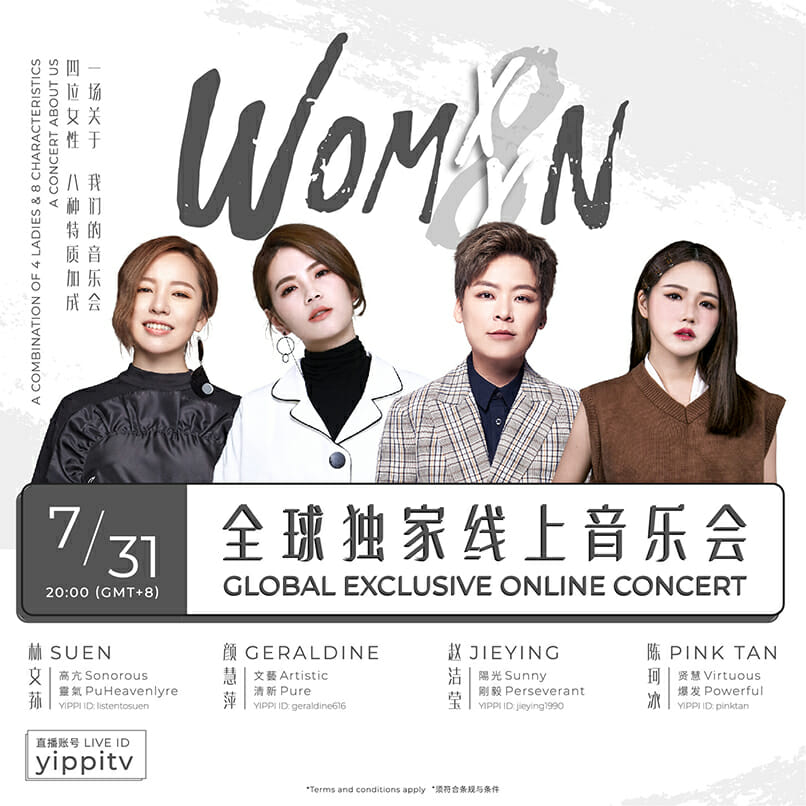 WOMXN
Check out the perfect team of 4 - ladies Suen, Geraldine, JieYing, Pink Tan on Yippi's Global Exclusive Online Concert!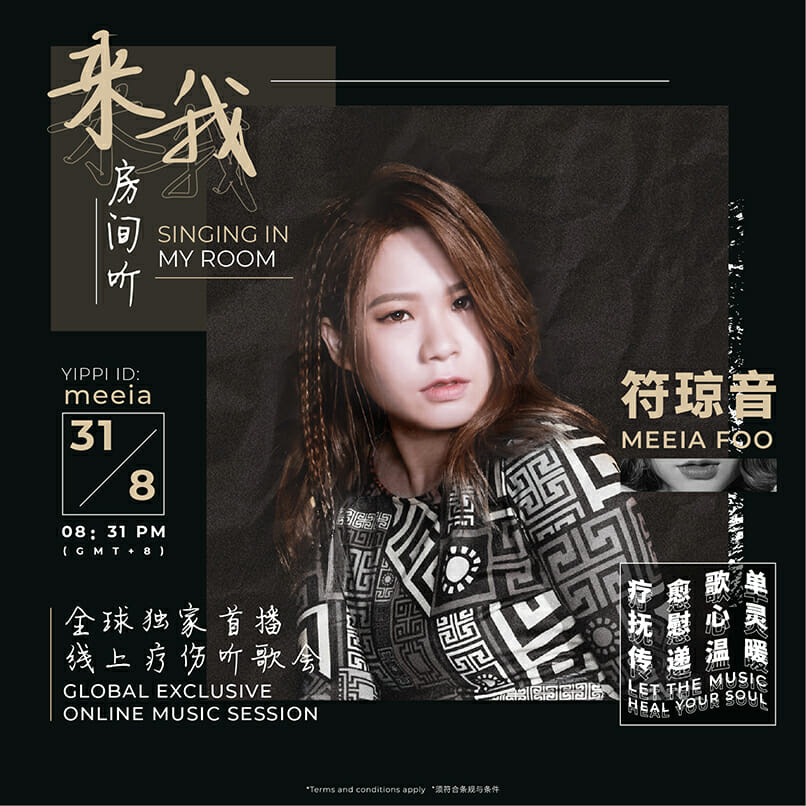 Meeia
"Singing in my room". Let's rock with Meeia Foo, the first runner-up of Taiwan TV audition show "Super Idol" in 2009.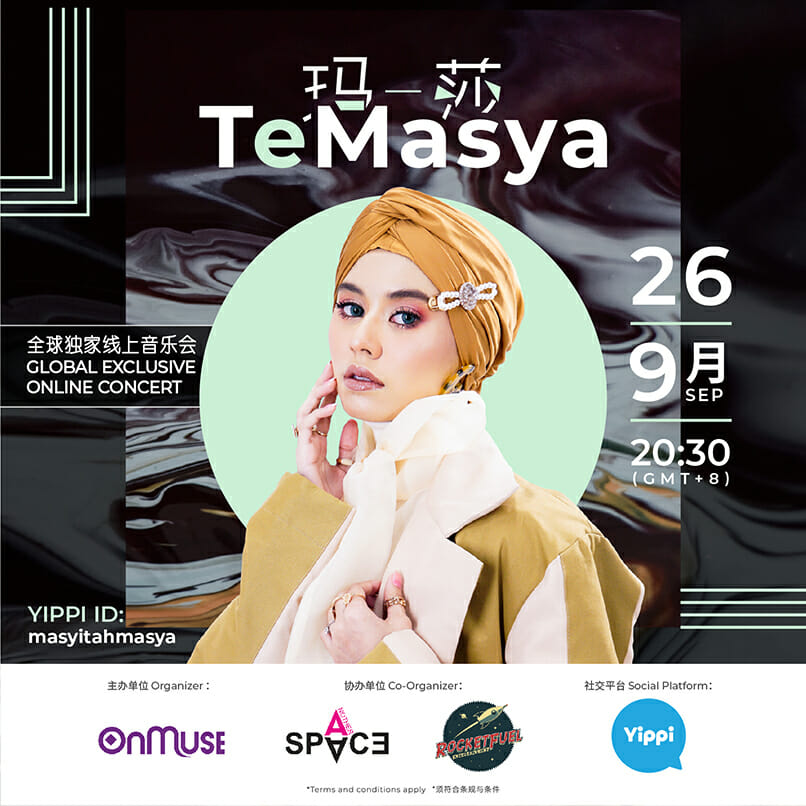 Masya
"TeMasya"- Get ready to be amazed by the voice of Malaysia's young and talented Malay singer, Masya Masyitah.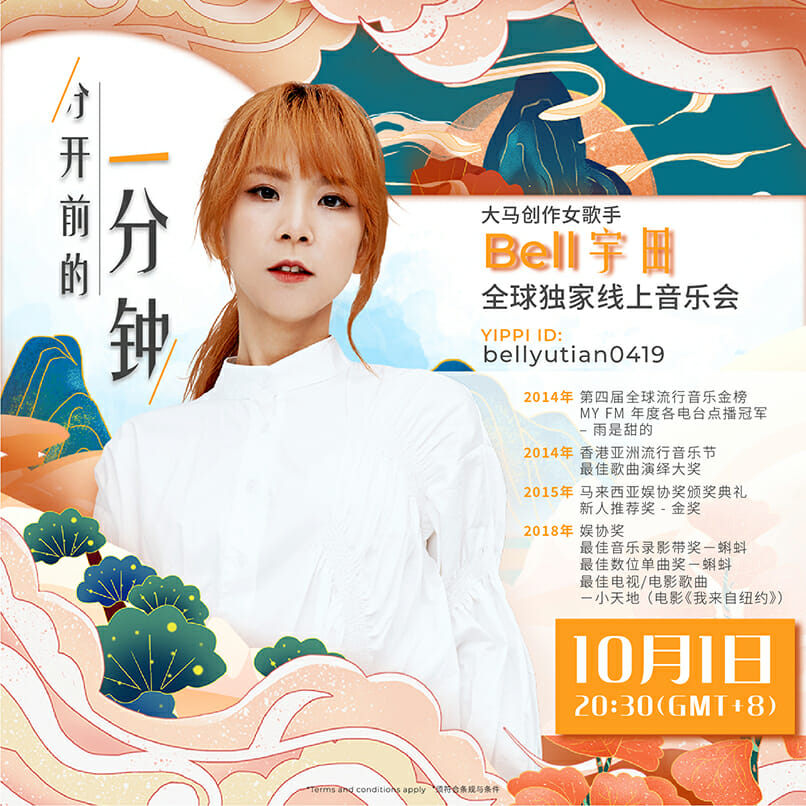 Bell
One little sheep, two little sheep… Through these sleepless nights, do you need a companion in this mid-autumn night? 👭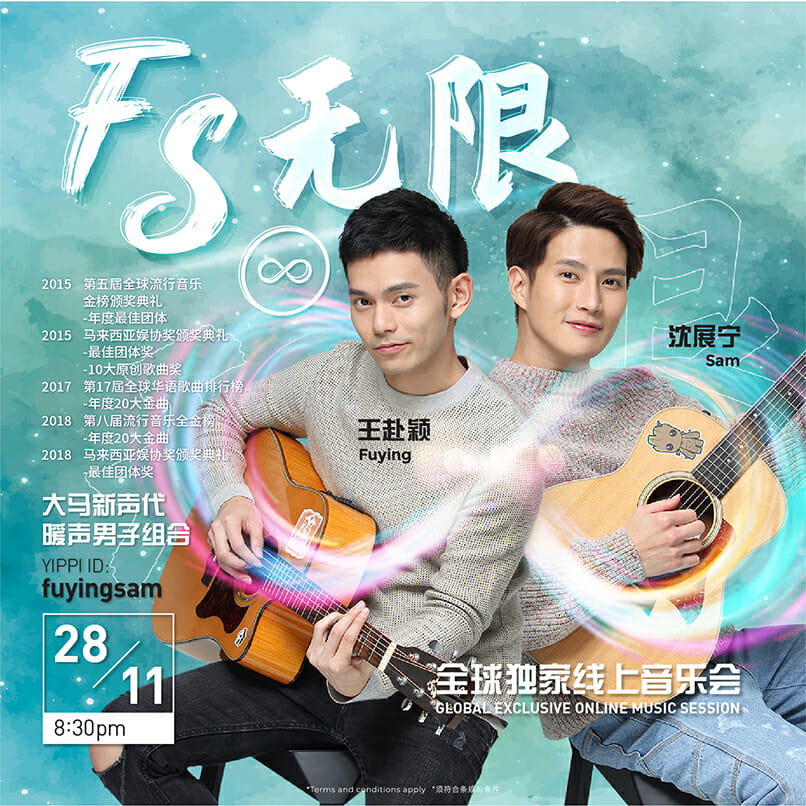 Fuying & Sam
Don't conclude your 2020 as a bad year as the year hasn't ended yet!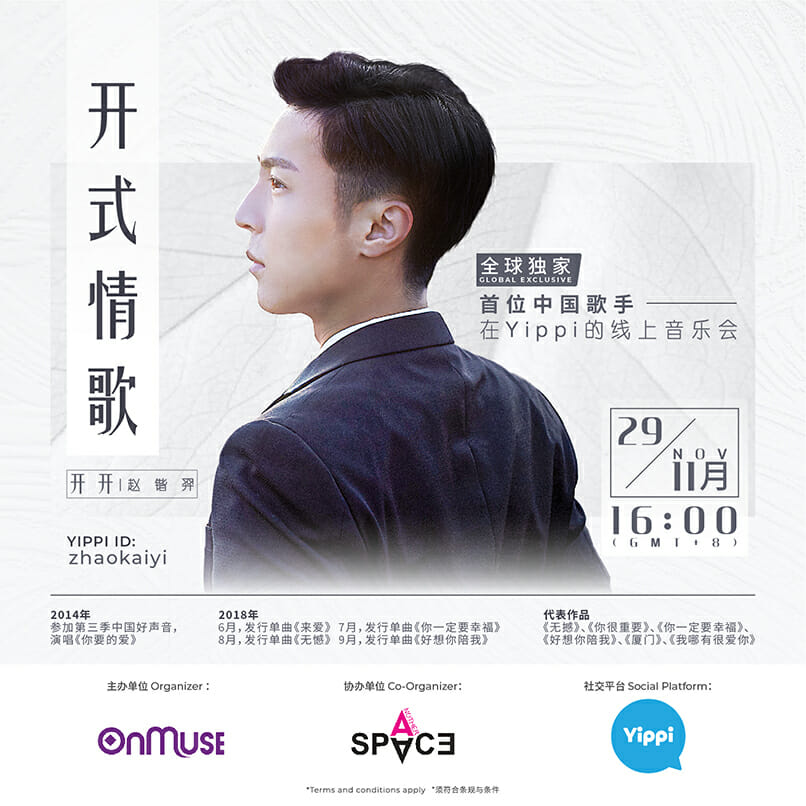 Kai Kai
Hey, check this out! The first China Singer who is having his online concert on Yippi!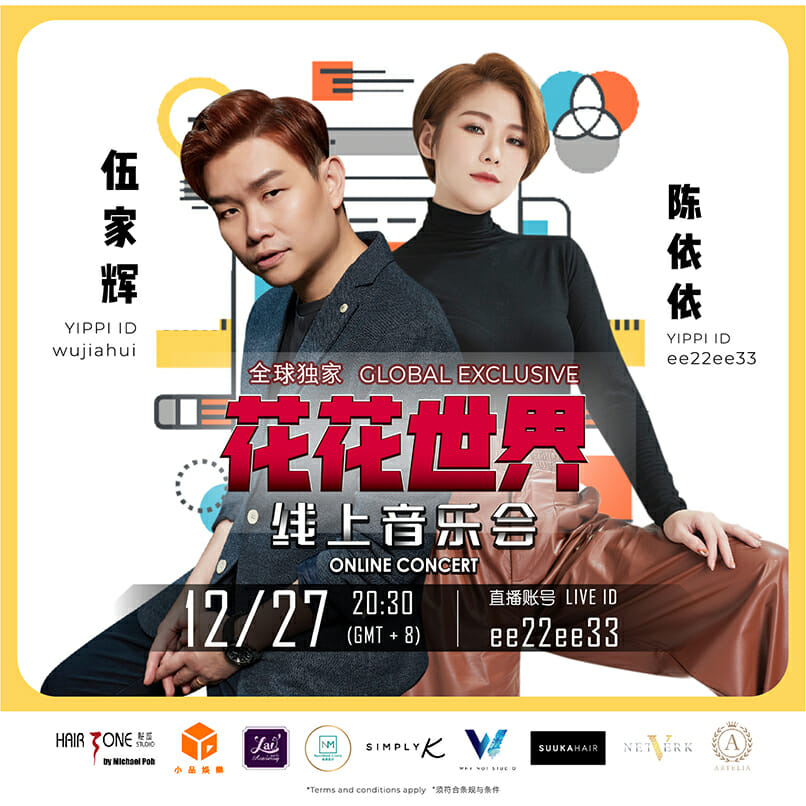 Wu Jia Hui & E E
Talented Malaysian singer, Wu Jia Hui and E E who has not performed in public for quite some time, is going to perform on Yippi!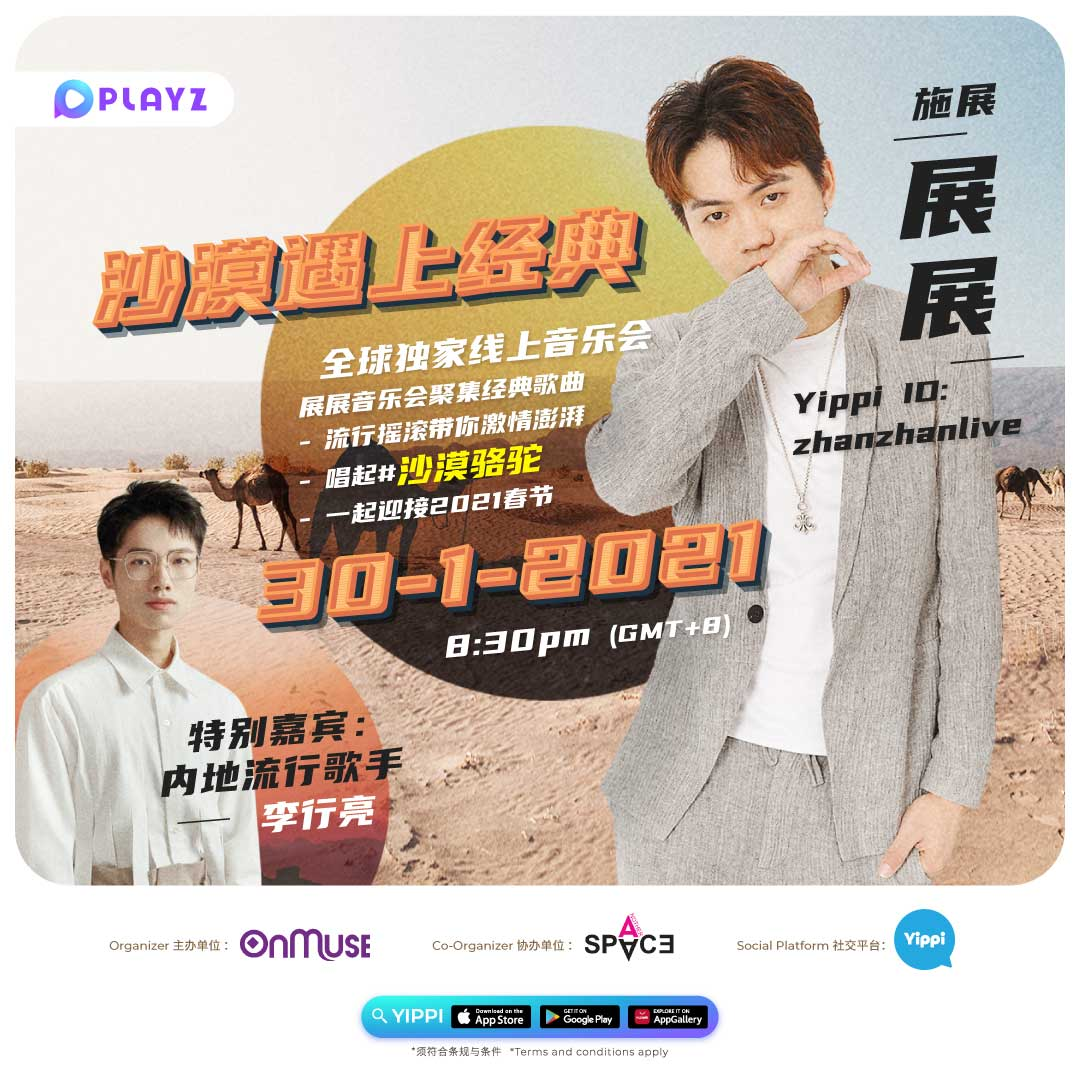 Zhan Zhan
With the song "Desert Camel", a combination of pop and classic, Zhan Zhan has become popular over the world!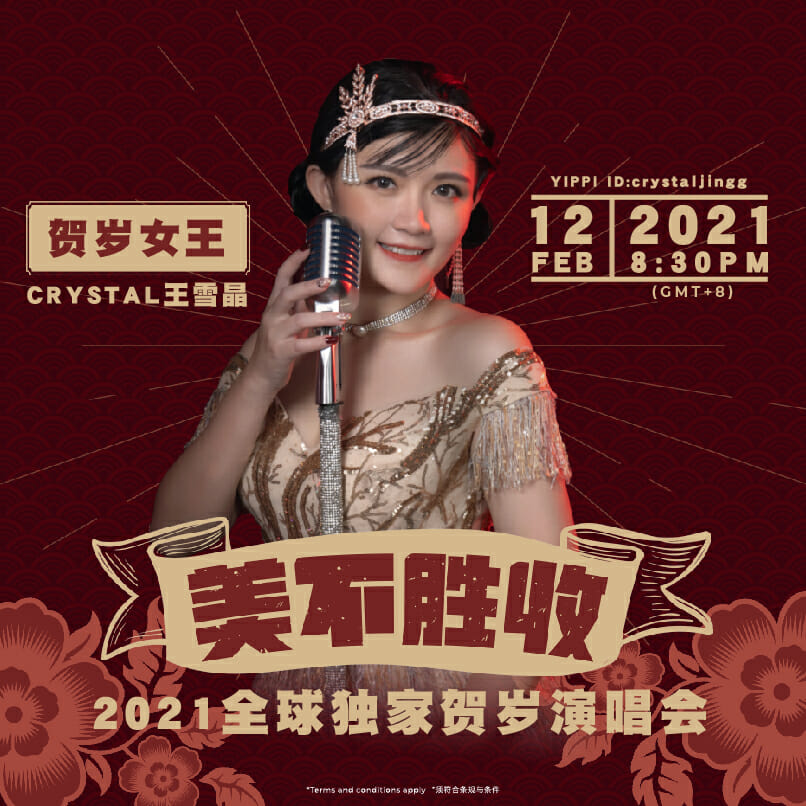 Crystal
Let's rock with Crystal Ong "Beautiful", the concert that has the most Chinese Lunar New Year vibe!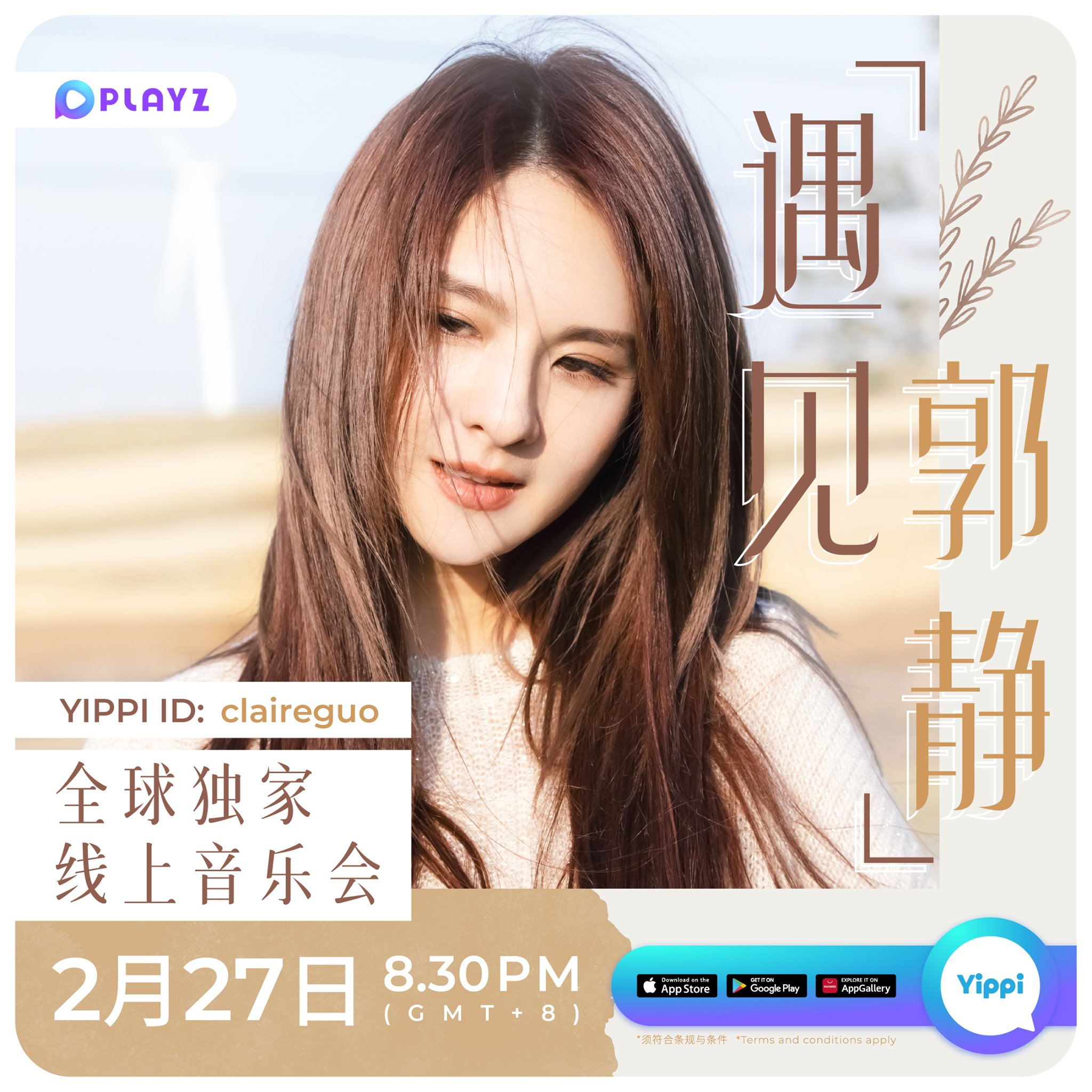 Claire
Meet the beautiful fairy who is having her first online concert on Yippi!