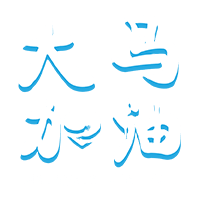 Malaysia Covid-19 Charity Campaign
RM raised to Malaysia Covid-19 Pandemic Fund
Malaysia Covid-19 Charity Campaign
Malaysia Covid-19 Charity Campaign was held on 1st – 3rd of April 2020 has successfully fund raised a total of RM400,000 including RM77,483.40 donated by Yippi. Yippi has successfully donated RM300,000 to the Ministry of Health Malaysia (MOH) and RM100,000 to the Malaysia Covid-19 Pandemic Fund respectively.
Fundraised through YippiTV Live and Social Media post
On 1st to 3rd April, Yippi has invited 20 guest and organizations from different country to live stream on Yippi between 7:30pm to 10:30pm to raise fund by donating their 100% tipping reward for the charity live.
Thank you for your support
We would like to thank all participants for your enthusiastic responses for this campaign. We thank all users for your kind donations, and we would like to extend our most sincere thanks to you on behalf of Malaysian frontlines.
| Username | Totol Tipps 100% | |
| --- | --- | --- |
| cck1555 | 6.734 | |
| Yippitv | 86.070 | |
| tsz88 | 22.158 | |
| wanlitang | 3.913 | |
| jazmin7 | 1.530 | |
| yyw940519 | 7.020 | |
| dy666 | 6.207 | |
| icebabby515 | 2.829 | |
| kaykayyy | 2.119 | |
| jessiejesst | 2.630 | |
| elisetee19 | 1.153 | |
| eawbaby | 4.053 | |
| yj456579 | 1.141 | |
| z17304101543 | 812 | |
| shenxian1 | 1.503 | |
| paulinetls | 1.885 | |
| Youyi55 | 948 | |
| lynnyuyi | 900 | |
| fedora520 | 3.000 | |
| xiaoshier | 2.402 | |
| jasonkimchoon | 5.478 | |
| imchloee | 6.680 | |
| collinstin | 4.397 | |
| yeelingblack | 3.368 | |
| Valent228 | 16.437 | |
| sherrybaby0411 | 5.094 | |
| lstay | 8.270 | |
| yrj03 | 42.029 | |
| g15645538027 | 2.404 | |
| zoe98aw | 838 | |
| zxh1457 | 78.127 | |
| llz026 | 21.180 | |
| Windlee88 | 3.889 | |
| Meowmeow99 | 5.881 | |
| yixuenn_travellife | 4.219 | |
| zhenlin | 3.831 | |
| msjolintan | 2.006 | |
| nanalovelife | 9.869 | |
| aaaa7777 | 2.059 | |
| ymj1311 | 8.849 | |
| lwt1314 | 38.688 | |
| henleyxly | 8.327 | |
| xiaotiaowa66 | 6.503 | |
| wincychua_ | 4.378 | |
| twfy | 2.265 | |
| dylanhowsen | 3.781 | |
| yumiyx | 5.528 | |
| danajhou | 9.669 | |
| littleliwanxue | 2.131 | |
| tk0068 | 2.679 | |
| yq4133 | 1.353 | |
| wsm82201706 | 7.649 | |
| yjc7730 | 31.882 | |
| lhj996567 | 618 | |
| windq5952 | 12.357 | |
| fionlimwt | 6.133 | |
| Total | 537.853 | |
Generated by wpDataTables
| Username | Total amt (yipps) |
| --- | --- |
| kayden | 120 |
| sxp199 | 100 |
| xueni0409 | 2 |
| cgt03 | 228 |
| leehui | 20 |
| ycy999 | 2 |
| ncxy | 2 |
| xmjjj | 10 |
| sutheng | 1 |
| voon0617 | 3 |
| tzh001 | 60 |
| djc6888 | 3 |
| tca2 | 55 |
| zzy01 | 250 |
| freddy8920 | 164 |
| yl6799 | 50 |
| echoer | 110 |
| kennruth21a | 2 |
| jph8249 | 3 |
| w6688d | 10 |
| eugenelee8390 | 1 |
| zss198 | 3 |
| hcd4630 | 10 |
| hwf6666 | 100 |
| hxf6888 | 50 |
| mjteja01 | 2 |
| icelee928 | 2 |
| z3562 | 5 |
| stevy2022 | 10 |
| andy159 | 120 |
| mei7026 | 40 |
| xzq7862 | 1 |
| choekimhing08 | 1 |
| gzz588 | 300 |
| wanyue03 | 100 |
| ling333888 | 2 |
| l13398769693 | 40 |
| whw188 | 1.520 |
| hkb219419 | 1 |
| csmooi01 | 1 |
| yc3331 | 10 |
| branden0763 | 2 |
| supercash | 1.855 |
| lhj996567 | 35 |
| hengtiubon | 10 |
| ysl2668 | 10 |
| pjy48652 | 140 |
| rick888 | 1.141 |
| hrq188 | 32 |
| wyj598324 | 1 |
| puteh69 | 50 |
| jjanjan | 3 |
| chongsiahmooi | 3 |
| cch168 | 120 |
| tca5 | 69 |
| joycest | 5 |
| rs1675 | 800 |
| lyl5103 | 10 |
| norfaizah8011 | 8 |
| thj1314 | 1 |
| pzh888 | 62 |
| ycfhb001 | 20 |
| zhp0919 | 1 |
| tfl0001 | 10 |
| mlm1315 | 50 |
| chloelyy07 | 1 |
| czlyp002 | 100 |
| 14752886905 | 2 |
| hfq7074 | 1 |
| lzw99999 | 3 |
| pzh288 | 283 |
| cxs2 | 5 |
| noraidaudin | 50 |
| cash9966 | 11 |
| zjq558 | 50 |
| damien | 1 |
| lcx3759 | 1 |
| primasukses | 1 |
| nick01 | 17 |
| shenyz1 | 1 |
| lll5858 | 1 |
| xys4768 | 70 |
| wgh8687 | 120 |
| zsmm0001 | 5 |
| xcy0003 | 20 |
| lhwjm1341 | 80 |
| wsm82201706 | 327 |
| lxp2986 | 1 |
| wendyyng | 1 |
| zxd188 | 10 |
| xxx881 | 7.000 |
| elainelee01 | 3 |
| lin01 | 5 |
| zjf188 | 2 |
| siahfun01 | 2 |
| drone185 | 1 |
| 1tycoon | 62 |
| miemie01 | 5 |
| zzs58768 | 60 |
| fzz18888 | 22 |
| tristaxuan1105 | 1 |
| xxl524 | 1 |
| whh2191 | 1 |
| superrich01 | 2 |
| dtham1 | 200 |
| gwj4486 | 7 |
| ljm5581 | 750 |
| gjl0001 | 100 |
| sym0001 | 5 |
| layjing | 1 |
| xq1982 | 1 |
| hady77856 | 5 |
| slh0001 | 50 |
| llz026 | 20 |
| lgl4855 | 2 |
| yhy2000 | 3 |
| zty980216 | 9 |
| xq888 | 115 |
| mjs1987 | 100 |
| yuj3331 | 1 |
| zll8606 | 50 |
| lmm5857 | 1 |
| clt3222 | 50 |
| wxj00001 | 100 |
| wqh8808 | 41 |
| li9331 | 53 |
| zhp111333 | 2 |
| hyg315 | 1 |
| wyl8866 | 10 |
| szeyang96 | 108 |
| raneesoo | 100 |
| ed1212 | 74 |
| 7smallgas | 100 |
| ivanliow | 100 |
| grf666 | 255 |
| siangwei77 | 100 |
| lmd31494 | 10 |
| 1838hun | 100 |
| yjy13869471593 | 50 |
| lh666 | 152 |
| yjb10369 | 350 |
| twk2671 | 100 |
| xyl888999 | 5 |
| sy010707 | 100 |
| gq1972 | 50 |
| dcz0001 | 50 |
| limwh | 100 |
| llj9419 | 20 |
| xap01 | 200 |
| lilyng8620 | 138 |
| cun | 100 |
| newfeder3a | 1 |
| kylejian417 | 100 |
| sauzher | 105 |
| kyleteh95 | 478 |
| cxq1111 | 56 |
| wene | 100 |
| jasonlsc | 100 |
| jiankaipang | 100 |
| wly8888 | 8 |
| hong96 | 100 |
| llj9413 | 10 |
| wakaka011 | 100 |
| xdm018 | 8 |
| cool3199 | 100 |
| teerun | 100 |
| jqh1413 | 150 |
| stlim08 | 100 |
| njwqh01 | 60 |
| zlj011 | 200 |
| yippihappyyy | 100 |
| zsl3996 | 1 |
| shdl0011 | 100 |
| qq490445 | 50 |
| zhd168689 | 11 |
| cjh666 | 50 |
| zym8388 | 5 |
| xjx0001 | 50 |
| zrr188 | 25 |
| pings97 | 100 |
| wcp1413 | 1 |
| lhl4313 | 15 |
| maxho1996 | 475 |
| jlz55691 | 110 |
| yeosinee1 | 60 |
| amyboo | 100 |
| zhy12163 | 9.550 |
| victorchao2106 | 101 |
| qiienn98 | 100 |
| siewwen | 101 |
| crystal0509 | 100 |
| sfc2019 | 25 |
| zbq2137 | 1 |
| ping1187 | 100 |
| grace_tan | 100 |
| lcw888 | 200 |
| zsk4032 | 20 |
| ksgmy002 | 5 |
| wyb13874960038 | 3 |
| taysk97 | 100 |
| xgf881 | 1.000 |
| zyq0001 | 750 |
| alimya | 100 |
| seantan | 100 |
| yty777888 | 1 |
| lcf8804 | 1 |
| weijie9807 | 400 |
| twwsh001 | 14 |
| lsxph003 | 10 |
| xiexian | 100 |
| zxy866 | 20 |
| karroy | 102 |
| zyn003 | 3 |
| linh0012 | 170 |
| luongsy | 1 |
| gnilyamgno | 100 |
| ycl7788 | 50 |
| zwc3366 | 2 |
| gsx445 | 5 |
| xjn7607 | 50 |
| jr0077168901 | 50 |
| siewhong888 | 100 |
| chonghunling | 100 |
| liongikling | 20 |
| fahmitogal | 80 |
| zjyz5789 | 50 |
| jianming_96 | 100 |
| zicong33 | 100 |
| jordanseng | 100 |
| xyl4676 | 2 |
| nguyenhoa9086 | 2 |
| hgw4131 | 2 |
| wp418 | 50 |
| lxz1601 | 10 |
| wyn5314 | 25 |
| feiimuii | 100 |
| gracengo85 | 20 |
| xwj8788 | 2 |
| zhy12162 | 600 |
| ycser001 | 10 |
| shiyin122 | 100 |
| nuruldiana | 1 |
| ycqxn001 | 10 |
| hufenglan001 | 6 |
| gdf7777 | 100 |
| fyx000 | 300 |
| cqb558 | 17 |
| kslxl113 | 5 |
| tessa08 | 10 |
| zhl9900 | 20 |
| sienrui123 | 120 |
| hsq6761 | 5 |
| lohch97 | 100 |
| yzh300 | 2 |
| zyz4844 | 10 |
| haha0097haha | 100 |
| pipi925 | 100 |
| lcern7 | 100 |
| wf9074 | 100 |
| jeantea | 102 |
| lxj2222 | 10 |
| lzq3135 | 3 |
| dudu369 | 105 |
| chh8872 | 3 |
| ashlenegan | 100 |
| wxh119 | 1 |
| taysaypoh928 | 100 |
| zu2168 | 5 |
| lb888 | 200 |
| zdj5577 | 10 |
| kyeeee | 1 |
| hong4896 | 100 |
| sjg8889999 | 10 |
| zw488 | 1.905 |
| patrickyuan | 100 |
| emmalim97 | 100 |
| yanny411 | 1 |
| maysin98 | 3 |
| madriaga92 | 1 |
| wbp4139 | 20 |
| priscilia_gallyot | 3 |
| kaizer1 | 10 |
| jentzenfong | 1 |
| kswsl011 | 20 |
| zrl666999 | 10 |
| hwq888999 | 5 |
| jingyu | 118 |
| lilycheng1 | 200 |
| lyq94088 | 1 |
| carrontay | 101 |
| kekelie | 111 |
| hungngo57 | 5 |
| dmp01 | 30 |
| lxy6278 | 1 |
| rzm2133 | 10 |
| mjx222 | 50 |
| ping01 | 18 |
| zmj730 | 1 |
| hcl8511 | 1 |
| lihongfang | 2 |
| karenvoon7733 | 2 |
| hungngo | 260 |
| wbx635172 | 5 |
| barrychangkj | 100 |
| mimili | 100 |
| 17785863181 | 20 |
| stevechoong | 20 |
| yang1977 | 1 |
| wxqss8909 | 20 |
| gp7631 | 50 |
| thuanrungpro | 5 |
| ymz0002 | 10 |
| taufiqmcorp1 | 50 |
| jjcy001 | 3 |
| min613 | 101 |
| yjz68 | 113 |
| qsp8811 | 50 |
| qijunnn | 100 |
| amirtoga69 | 100 |
| pown | 50 |
| may0501 | 10 |
| wxf999 | 1.500 |
| ngveckham | 100 |
| justin0330 | 100 |
| wct01 | 10 |
| dzl518 | 5 |
| pxl148 | 1 |
| yeksiang97 | 475 |
| zx0001 | 50 |
| zh6167 | 50 |
| shan001 | 1 |
| tmm | 50 |
| lllin70 | 10 |
| llxj3136 | 1 |
| zbr0000 | 7 |
| saykiang7399 | 100 |
| riano1 | 200 |
| mayjoy001 | 1 |
| 5877kuo | 10 |
| llmf808 | 100 |
| vynsontgh | 475 |
| ljh1989 | 1 |
| 081620wm | 10 |
| limmooikhey | 10 |
| grf6662 | 1 |
| lsj9458 | 20 |
| kiat9959 | 3 |
| xmxmw | 8.209 |
| lsj9457 | 10 |
| zz05250 | 5 |
| syahirul | 2 |
| wyl7132 | 9 |
| slq670 | 3 |
| tk0068 | 1 |
| sy6600 | 1 |
| mcsoo1218 | 20 |
| cjf333 | 20 |
| wxl868128 | 10 |
| mfq188 | 12 |
| beebee | 100 |
| simon01 | 500 |
| fyfyf01 | 1 |
| sn07 | 23 |
| eivianyee | 1 |
| sirduck1019 | 77 |
| wl1413 | 500 |
| cow | 120 |
| leemuntong | 100 |
| wlj519 | 1 |
| sjw8188a | 24 |
| vivan | 1 |
| jcy1314 | 10 |
| nazim1970 | 10 |
| cjy1968 | 5 |
| xyp09726 | 6 |
| jyayi1231 | 1 |
| lyt8595 | 100 |
| michelle1222 | 1 |
| zgang1977 | 2 |
| yzl2343 | 100 |
| zh6166 | 3 |
| maggie9966 | 3 |
| xq1266 | 50 |
| ahhau95 | 100 |
| hyl9880 | 10 |
| kby85 | 100 |
| yp2889 | 1 |
| lxy2666 | 1 |
| miicko | 100 |
| hj8878 | 110 |
| dennywong | 1 |
| haicheehooi | 32 |
| mizziszza | 2 |
| mamaniadam01 | 1 |
| yjc7730 | 31 |
| bernitz20 | 2 |
| pctan01 | 100 |
| tcf5801 | 3 |
| lavender011 | 50 |
| lisa60 | 100 |
| yls0001 | 50 |
| sks1809 | 5 |
| whl7618 | 50 |
| lgq1431 | 1 |
| wjy88889999 | 2 |
| lxl5055 | 10 |
| wzh667 | 1 |
| yxj9809 | 186 |
| apple1011 | 1.022 |
| lsl292 | 2 |
| yj16777 | 1 |
| g15645538027 | 3 |
| lwy5524 | 20 |
| wjf7777 | 50 |
| lhx666 | 5 |
| zoey4211227 | 3 |
| yclxh011 | 1 |
| shawnliew | 310 |
| sharron0702 | 3 |
| hungkiong01 | 70 |
| arg01 | 45 |
| 13979497043 | 4 |
| xcr1989 | 3 |
| ericzhang1338 | 125 |
| ysf13364 | 200 |
| jiahong98 | 100 |
| eadyi178 | 1 |
| weiong777 | 8 |
| hzx080704 | 10 |
| pheng5259 | 18 |
| ykj6833 | 53 |
| lsl156 | 1 |
| ly1531 | 5 |
| leah2019 | 1 |
| hyl1731 | 2 |
| twj998 | 1 |
| irenesusy | 20 |
| wmz5566 | 3 |
| a18254269840 | 2 |
| lxa1958 | 1 |
| wbl8889 | 2 |
| stevewlp | 102 |
| pppon1 | 10 |
| tsp1982 | 100 |
| xay881 | 1 |
| thinthin | 3 |
| liyalin1970 | 100 |
| ljs881 | 1.150 |
| jiaying98 | 100 |
| 537218 | 1 |
| rzel | 1 |
| zjy1978 | 100 |
| llds815 | 10 |
| jhoesking001 | 4 |
| leexiangying | 33 |
| pcm165 | 5 |
| fxy419 | 53 |
| ylj0773 | 1 |
| kk999 | 115 |
| zhy666 | 13 |
| anddee | 3 |
| gf1314 | 5 |
| jelyn996 | 101 |
| tiffany4722 | 50 |
| hjx2380 | 50 |
| lxz0305 | 100 |
| rzq2119 | 20 |
| wkl4132 | 5 |
| gcyzl01 | 5 |
| llw5044 | 1 |
| bzx0078902 | 6 |
| zjl3143 | 5 |
| hx913 | 10 |
| carrie1112 | 2 |
| chonghunsin | 100 |
| hyh1314h | 10 |
| shukri1 | 100 |
| lzs59881 | 5 |
| gctyh002 | 10 |
| lorna1 | 1 |
| kongseng | 20 |
| ygm8866 | 50 |
| czzmj005 | 13 |
| ljg918 | 2 |
| bk4444 | 10 |
| cgj15 | 20 |
| alim001 | 1 |
| mjh168 | 2 |
| carsonok | 5 |
| ltm7788 | 50 |
| rr66 | 200 |
| mml | 1 |
| 15203578338 | 12 |
| zm5857 | 100 |
| flp666 | 2 |
| chanhou67 | 10 |
| q_mag | 100 |
| mfc89 | 1 |
| yzb678 | 1 |
| xsw888 | 10 |
| nelsonyys1 | 320 |
| cindy8687 | 73 |
| panlihua66 | 50 |
| gl0365 | 28 |
| hwx3916 | 2 |
| zj891 | 7 |
| mosque001 | 1 |
| shaelyn0723 | 1 |
| hufenglan002 | 3 |
| sxzhf88 | 4 |
| gswdh01 | 5 |
| yhh0001 | 3 |
| zyz80188 | 61 |
| kaydenongss01 | 1 |
| lpy313131 | 250 |
| garseng1995 | 1 |
| hnlshl02 | 1 |
| qms8898 | 2 |
| dungphanqn | 2 |
| wxj6588 | 50 |
| wyy818 | 1 |
| xsy1168 | 10 |
| hhz0498 | 90 |
| hfq7074a | 1 |
| trangvuqn | 1 |
| njx888 | 110 |
| gckff02 | 2 |
| lyz1306 | 2 |
| fazuaan87 | 100 |
| dpj998 | 1 |
| brent06 | 1 |
| chb3166 | 60 |
| crm0502 | 2 |
| edmanic123 | 1 |
| xzy1120 | 10 |
| qxm8866 | 1 |
| joyce71 | 1 |
| vanes55a8 | 1 |
| ngochan1983 | 1 |
| tsy00001 | 3 |
| njwcl8888 | 20 |
| yjf2682 | 5 |
| lxq002 | 95 |
| aa00008 | 2 |
| lhf5128 | 2 |
| 1314wjn | 20 |
| hxf2288 | 15 |
| lqx3355 | 10 |
| yq1915 | 20 |
| sqs1986 | 20 |
| lmj198112 | 1 |
| wgz1226 | 190 |
| cdn731 | 1 |
| wym0025 | 20 |
| nm | 2 |
| hlq4133 | 1 |
| cxk1101 | 100 |
| wy331 | 2 |
| hwy9163 | 10 |
| ybf88888 | 110 |
| hwq16183 | 25 |
| lmg666 | 2 |
| xcf666 | 5 |
| weiong777a | 2 |
| sophiationg | 1 |
| viviantiong | 1 |
| lyc1117 | 15 |
| bzx0078901 | 103 |
| ygy875 | 1 |
| lszjm888 | 50 |
| msx649 | 2 |
| ll113 | 1 |
| glh182 | 1 |
| ll8540 | 2 |
| lslxh788 | 50 |
| yky868 | 2 |
| hsq3313 | 50 |
| zch588 | 5 |
| zxl1821 | 3 |
| nguyenhuyen1995 | 1 |
| lgl4856 | 2 |
| baoxuyen9x | 1 |
| lsq169 | 1 |
| psh888999 | 3 |
| maryanna10 | 3 |
| lxz6168 | 1 |
| fan0251 | 6 |
| pdn0518 | 2 |
| cookies1413 | 1 |
| vananh1985 | 1 |
| honeeykui1227 | 2 |
| sjw333a | 30 |
| yjg188 | 150 |
| sjw333c | 20 |
| cl12 | 10 |
| cj4630 | 10 |
| cl15 | 7 |
| ghm19711129 | 70 |
| qlp2906 | 10 |
| lyj0001 | 50 |
| rubiemhine8 | 1 |
| fengxiuli | 1 |
| laymee01 | 200 |
| czsjp001 | 100 |
| nguyenkhanhnhi | 5 |
| twh8642 | 50 |
| yjb400 | 1 |
| christina0116 | 1 |
| muiling | 5 |
| julianlim3318 | 20 |
| hrz666 | 1 |
| pdn0518d | 1 |
| cj13413 | 5 |
| shullyformosa | 1 |
| h6688c | 5 |
| suer1999 | 1 |
| czzgh812 | 5 |
| h66888 | 1 |
| lx667 | 5 |
| wby0001 | 50 |
| xyh9991 | 200 |
| hgg001 | 50 |
| wmq02 | 1 |
| yeosinee3 | 1 |
| ratuani | 2 |
| lk131498 | 12 |
| hnwxe02 | 1 |
| xdx1122 | 80 |
| tskiing1129 | 10 |
| ray1 | 100 |
| pdn0518a | 1 |
| yun1214 | 1 |
| cheahgimseng | 1 |
| xxy101 | 10 |
| cym5588 | 10 |
| tanmeiyan | 50 |
| gjl6888 | 20 |
| zyq0003 | 200 |
| peisan1212 | 2 |
| km131919 | 50 |
| nguyentuoi24 | 3 |
| angiewong12 | 1 |
| pj003 | 90 |
| tj8642 | 6 |
| wzj611 | 2 |
| chy9132 | 90 |
| cjr001 | 50 |
| lbj0010281 | 3 |
| pj0013 | 50 |
| lyn18833 | 20 |
| ydl5945 | 100 |
| lxn7356 | 10 |
| amy2703 | 7 |
| lxg03 | 10 |
| wjs110 | 1 |
| htt2211 | 50 |
| zml2872 | 5 |
| lyh8888 | 10 |
| tpy14391 | 25 |
| bee0114 | 2 |
| xiaotiaowa | 7 |
| lmj999 | 20 |
| michael123 | 6 |
| chungjunc3 | 1 |
| zcy101340 | 100 |
| kchee | 60 |
| szzb98 | 1 |
| zsg1688 | 2 |
| zgc661 | 300 |
| yangyc3332 | 100 |
| zhd1686899 | 1 |
| peizi | 2 |
| myj324 | 5 |
| lf4468 | 5 |
| lzh8843 | 100 |
| jimytan | 5 |
| yzx10003 | 10 |
| hzb5029 | 5 |
| cjx0011 | 10 |
| ninalim1 | 200 |
| tianen0322 | 5 |
| chanct1 | 50 |
| mclee | 50 |
| njlyx771 | 70 |
| tangsiongjiann | 20 |
| zyp6868 | 5 |
| discobala | 9 |
| hdb7015 | 10 |
| wqr1191 | 2 |
| lsp96188 | 1 |
| setiawanalikhsan | 1 |
| hhqp806 | 60 |
| cjl1234 | 100 |
| lf13679 | 2 |
| morioka5577 | 50 |
| acad13495 | 5 |
| jyl0001 | 5 |
| llds822 | 40 |
| lzy6698 | 80 |
| plq198 | 450 |
| jj5975 | 10 |
| dyq3173 | 26 |
| oydx6846 | 103 |
| wlf96372 | 20 |
| kk8888 | 90 |
| xddaaaa | 50 |
| hfc2064 | 20 |
| nguyenthilen | 1 |
| mingx2 | 1 |
| cgt01 | 20 |
| cj55397 | 50 |
| mxfb1431 | 10 |
| wlq168 | 2 |
| yy8899 | 10 |
| xxq18882 | 5 |
| sinling97 | 1 |
| jacktan1 | 1 |
| lym8866 | 1 |
| callmemiermier123 | 1 |
| whz8866 | 50 |
| twx588 | 20 |
| hcl8866 | 1 |
| tanweeperng9016 | 1 |
| jdm0012 | 20 |
| bernaanne | 2 |
| vikiqii221 | 1 |
| liu1526 | 10 |
| bswong | 100 |
| phormenow | 5 |
| gmx559 | 40 |
| yxj00001 | 1 |
| ty07 | 10 |
| wyz4132 | 6 |
| yxc165 | 20 |
| firamiranty | 2 |
| gil11669 | 10 |
| richeden1 | 2 |
| zl1118 | 3 |
| biangseng | 1 |
| zws4287 | 2 |
| ztd111 | 53 |
| njxky001 | 10 |
| szwqd556 | 1 |
| jh53414 | 1 |
| yy4131 | 4 |
| yfw002 | 20 |
| romela6 | 2 |
| fmf3476 | 5 |
| qhx886 | 10 |
| hy8396 | 100 |
| yfp6688 | 50 |
| hzg168 | 20 |
| czlz001 | 10 |
| ltx1830 | 1 |
| qxl6412 | 5 |
| mcm8336 | 8 |
| lm5258 | 1 |
| dj5051 | 20 |
| zsj0014 | 1 |
| twj558 | 31 |
| fmf181 | 10 |
| sk10578 | 50 |
| enbisheng | 5 |
| 18852836324 | 10 |
| lyx001 | 50 |
| pp888 | 100 |
| xyg16802 | 50 |
| really1001 | 1 |
| lth168 | 100 |
| zwy16888 | 8 |
| dzq888 | 10 |
| htj011 | 2 |
| qxq8888 | 200 |
| jesoly01 | 1 |
| ymt1431 | 200 |
| cck1555 | 875 |
| wqm6688 | 1 |
| dzx1024 | 5 |
| zwx3935 | 60 |
| nkj168 | 300 |
| lhh1a | 70 |
| ldl0763 | 1 |
| sxf19812 | 1 |
| whb186 | 20 |
| zlx138 | 7 |
| yq5553 | 15 |
| ct090520 | 50 |
| cjb831227 | 2 |
| zh08 | 50 |
| dzsjh86 | 10 |
| kimnhan | 1 |
| cxl1134 | 5 |
| tangsoonming | 100 |
| enbisheng01 | 1 |
| jingling | 50 |
| cn1319480 | 50 |
| stepheaie | 3 |
| hb1014 | 1 |
| ann81 | 36 |
| gwzh01 | 10 |
| weizhifeng01 | 100 |
| zzy103 | 69 |
| hongkhu | 50 |
| wcr05 | 5 |
| zxq188 | 1 |
| dfs8818 | 5 |
| adam1133 | 450 |
| 13380279431 | 70 |
| junsiang0424 | 1 |
| artista002 | 2 |
| dpb071 | 1 |
| xlh6139 | 1 |
| sm777 | 1 |
| lmh0001 | 3 |
| yyh918 | 10 |
| lms028 | 3 |
| lpl888 | 10 |
| qlp2903 | 52 |
| jsc8866 | 7 |
| wtl188 | 3 |
| wenyanshu | 1 |
| lin0003 | 10 |
| xtr9576 | 10 |
| qy1177 | 50 |
| lhz999 | 22 |
| yyd88883 | 23 |
| ethiansun | 200 |
| zzzz001 | 53 |
| frankietan | 2 |
| luilui007 | 1 |
| daedikaryan | 2 |
| fzq883 | 2 |
| rhaizapuma | 2 |
| shellysem | 5 |
| qgj888 | 40 |
| zxc196 | 2 |
| chiling007 | 1 |
| hnwy9999 | 1 |
| liuwenfang1122 | 50 |
| ly200558 | 5 |
| hua97893 | 20 |
| qyq1989 | 1 |
| chansoomay | 160 |
| wjh678 | 1 |
| ymk01 | 20 |
| hyw882 | 1 |
| wgq0011 | 100 |
| km131935 | 1 |
| zyh7540 | 1 |
| taj0111 | 20 |
| yam1984 | 2 |
| ctj1979 | 5 |
| ycf0228 | 20 |
| sqz662 | 20 |
| xb2888 | 1 |
| bxf02 | 50 |
| lingchiongjing | 1 |
| xly01 | 20 |
| wdz38414 | 1 |
| wmg2222 | 10 |
| lhs321332 | 1 |
| mayblexin95 | 2 |
| zsq30898 | 1 |
| superherospicy007 | 1 |
| jeanettelugo1 | 1 |
| lex66889 | 15 |
| lawsuming | 50 |
| yjy8877 | 6 |
| ycqxn002 | 1 |
| yhp4133 | 650 |
| lgf2129 | 50 |
| pj0010 | 60 |
| yhp0002 | 1 |
| lly001 | 20 |
| zmz0001 | 10 |
| zzh321 | 2 |
| gwhcm01 | 20 |
| jacksoon8836 | 5 |
| ych01 | 350 |
| fsh4112 | 20 |
| calvin1234 | 1 |
| lyf1668 | 2 |
| lyf165 | 3 |
| zjhxl | 13 |
| sgq0008 | 3 |
| xly1314 | 5 |
| cnlxf8888 | 50 |
| hzy0001 | 50 |
| wpaaaa | 50 |
| pennyling2 | 3 |
| alicetan63 | 1 |
| mlq0260 | 10 |
| wy980 | 20 |
| lsjzf888 | 2 |
| lsjzy888 | 2 |
| xy626 | 7 |
| cxm801998 | 2 |
| zz899 | 1 |
| juniorfmdxtremeofficial | 1 |
| grq8825 | 10 |
| sl99888 | 2 |
| johnnysim | 5 |
| zz168 | 5 |
| xym8675 | 1 |
| zhenyue | 1 |
| xxx883 | 72 |
| wyx6888 | 1 |
| nilamkaseh1 | 100 |
| sty8722 | 1 |
| ckyjoey | 1 |
| xyf999 | 50 |
| yxl99999 | 1 |
| danajhou | 1 |
| km9376a | 30 |
| wxm7950 | 10 |
| hsq3311 | 1 |
| zbl8871 | 50 |
| jpf5935 | 1 |
| zy11111 | 1 |
| wl999 | 6 |
| leofilma01 | 3 |
| fzp7629 | 4 |
| yeany | 3 |
| jhy3535 | 10 |
| lxy9279 | 1 |
| zxb01 | 1 |
| yqy9132 | 50 |
| sbhsh001 | 100 |
| scp1975 | 100 |
| lrl5853 | 10 |
| lwl888 | 2 |
| hj8858 | 10 |
| asdzxc | 9 |
| cxq1111a | 10 |
| gaf1188 | 1 |
| wwqc131419 | 1 |
| clara0604 | 5 |
| jgf1333 | 2 |
| mly8301 | 3 |
| lwb818 | 1 |
| cheuteckhing | 50 |
| irenewong | 500 |
| power8888 | 500 |
| lingleongmee | 20 |
| lingleongmee24 | 20 |
| ym747799 | 100 |
| sbs6349 | 50 |
| mlf8899 | 1 |
| kercheekeong1 | 40 |
| andy20192019 | 5 |
| wqq566 | 70 |
| yimchong01 | 5 |
| tjho5 | 103 |
| mingzhe | 500 |
| manning95 | 5 |
| jym2789 | 100 |
| cqtrh | 50 |
| shk138 | 2 |
| lsm679 | 20 |
| kenneth923 | 40 |
| hau_ng | 5 |
| zhangzhizheng | 2 |
| mingkai1223a1 | 1 |
| ylt5907 | 20 |
| cwd1431 | 10 |
| serenawong5_ | 1 |
| lcy333999 | 5 |
| ycy6688 | 2 |
| ljh4533 | 10 |
| luleeho | 1 |
| cyh5465 | 10 |
| lcyun | 50 |
| lxh0915 | 3 |
| jyj6888 | 3 |
| susan_yeo0707 | 1 |
| zyx8788 | 10 |
| bmw30137 | 315 |
| v120238778 | 3 |
| zwf0009 | 150 |
| zjr999 | 10 |
| cbkiong1 | 50 |
| tsieweng | 10 |
| zmx2452 | 2 |
| zjzrd003 | 5 |
| yzy5373 | 30 |
| ms139 | 50 |
| cys55678 | 200 |
| sxf9909 | 2 |
| gowine | 1 |
| wszyh666 | 1 |
| shj9982 | 20 |
| jimmycklau98 | 50 |
| wlh8066 | 15 |
| riyanfitrah1 | 12 |
| lsw173 | 1 |
| jack555555 | 1 |
| maggielee815 | 2 |
| jyh789 | 100 |
| happy01 | 216 |
| shahog1 | 1 |
| lh012 | 11 |
| lhp16888 | 1 |
| yl0879 | 2 |
| ying9877 | 10 |
| siangtek | 2 |
| wp01 | 100 |
| lpx1619 | 30 |
| gj7777 | 10 |
| emelie1116 | 10 |
| ysy20086 | 1 |
| llzl808 | 50 |
| hong25 | 5 |
| bfz03 | 90 |
| lml4619 | 5 |
| zxm004 | 50 |
| hql97499 | 20 |
| slj99999 | 10 |
| rose6688 | 850 |
| mx7567 | 1 |
| yy4873 | 30 |
| jcy188 | 18 |
| wwhl809 | 50 |
| ljh17652 | 2 |
| lxl8888 | 200 |
| xgf001 | 15 |
| zhl091258 | 5 |
| joanne88 | 6 |
| rjs345 | 10 |
| vp9888 | 100 |
| wxh1956 | 1 |
| gclxj002 | 10 |
| ycy888 | 70 |
| czyyc001 | 8 |
| fxz1314 | 5 |
| wh4653 | 10 |
| nelson13 | 1 |
| sql60620 | 2 |
| ymf828507 | 1 |
| wzs0001 | 3 |
| ekaperentak | 10 |
| tsg5555 | 1 |
| rrxy001 | 3 |
| wwe289 | 10 |
| ldh188 | 2 |
| jym93505 | 10 |
| jyr868 | 1 |
| suwondo006 | 1 |
| lmj888 | 1 |
| xb0011 | 100 |
| gg654321 | 2 |
| wly4133 | 2 |
| xy585 | 50 |
| zz9441 | 20 |
| rongg | 2 |
| zzz163168 | 10 |
| xuqinhua168 | 2 |
| wjy888899999 | 3 |
| tunghee99 | 10 |
| jackson1122 | 5 |
| ycllt999 | 5 |
| sofivanny001 | 1 |
| dlr78681 | 6 |
| jing6666 | 1 |
| myx1113 | 5 |
| njlms01 | 10 |
| bmi99 | 1 |
| wwh748 | 1 |
| hilmy1 | 50 |
| rqk413 | 80 |
| aaronjong | 1 |
| rozaimi1 | 20 |
| wxh6677 | 1 |
| lyc13 | 10 |
| yq3051 | 1 |
| jazzlinna | 100 |
| smx56781 | 1 |
| tingsiehie1787 | 1 |
| zkq138 | 1 |
| oyg8933 | 1 |
| siewguan | 50 |
| gansoonyong | 100 |
| ldh666777 | 1 |
| foreveryoung2 | 20 |
| kate412 | 1 |
| sl00122 | 50 |
| czx7999 | 50 |
| whw168 | 50 |
| wxq2931a | 3 |
| willkso | 10 |
| maya9649 | 5 |
| hazelpang | 5 |
| dtg777 | 1.200 |
| zcc88991122 | 50 |
| ldl7788 | 20 |
| fhm6422 | 1 |
| xdm0001 | 50 |
| zzy5599 | 1 |
| xuehailing911 | 350 |
| zdl2222 | 1 |
| ljh17651 | 20 |
| ccz913 | 1 |
| lixh520 | 1 |
| cye8678571 | 10 |
| ainmohdshah | 3 |
| crh1 | 1 |
| yjl4233 | 1 |
| chibingwei01 | 50 |
| ahlau103 | 1 |
| sff2222 | 1 |
| smj6662 | 1 |
| maryelizabeth001 | 50 |
| Total | 86.070 |
Generated by wpDataTables