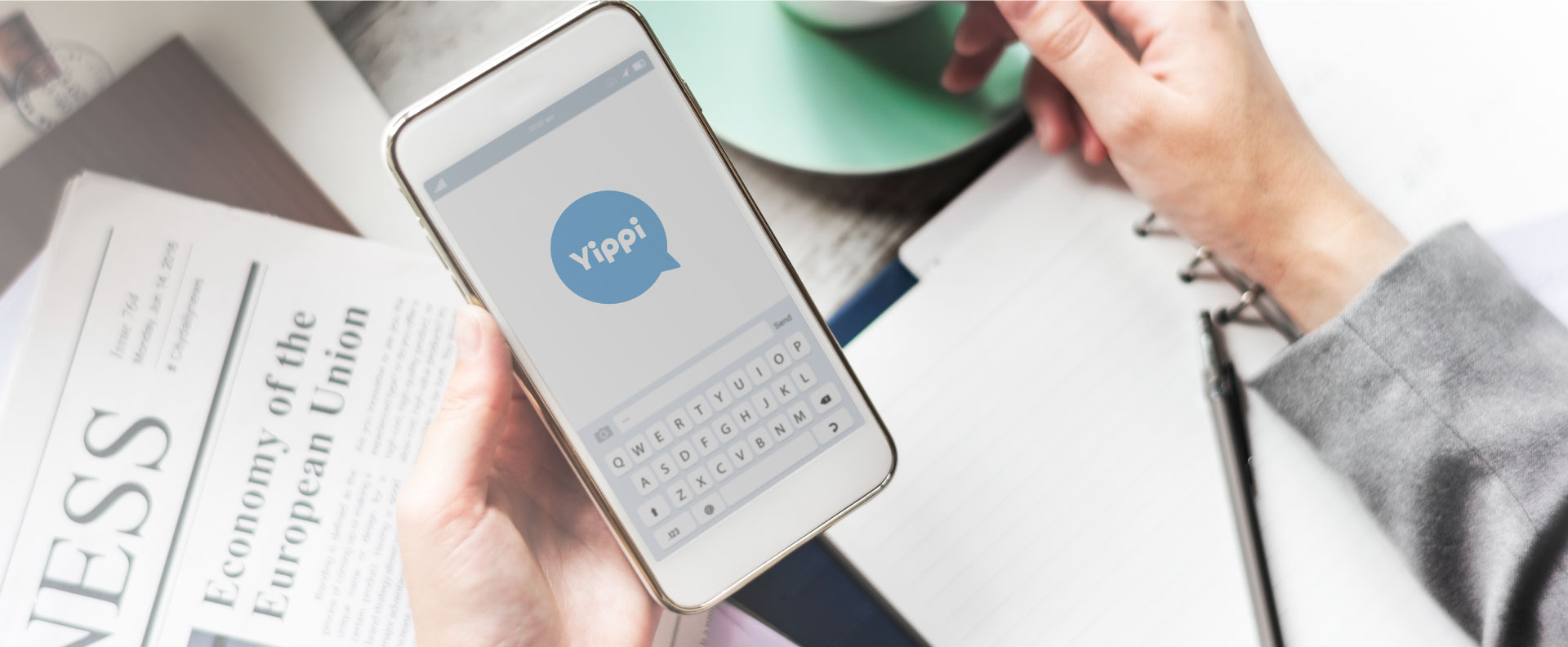 Malaysia tech company TOGL shines in the industry, aims to lead the Southest Asian social communications landscape.
TOGL expands its horizons with Yippi in social, shopping, tourism, and dining industries.
Established on September 26, 2017, TOGL Technology Sdn Bhd (TOGL) is a wholly owned subsidiary of Toga Limited in Malaysia. TOGL's mission is to build Southeast Asia's premier Internet economy system and create an entrepreneurial platform for individuals and SMEs. With this, TOGL has been continuously developing and improving new technologies to improve people's quality of life through technology.
The company first launched the social and communication application Yippi, which doubles as a multifunctional entertainment platform. This provided users with social media, instant messaging, and live-streaming functions.
In 2019, Yippi also incorporated Toga Resonance Technology (T-RT), which was launched by Toga Limited at the Singapore Fintech Festival. T-RT encodes a series of natural frequencies that resonate with the natural energy frequencies of the human body, neutralizing or protecting the life force field of surrounding environments and users from electromagnetic radiation (EMF) in the generated vibration energy. Yippi's focus on mental and physical health through social connections and T-RT is a breakthrough for the app.
Adding Electronic Rewards: TOGL's Flagship Product 【Yippi】 Launches a New Experience
As a super app, Yippi's biggest highlight is the creation of a rewards ecosystem, powered by Yipps rewards points.
Rewards points can not only be used for the functions within the Yippi app but can also be linked to the systems of Yippi Biz, TopzMall, TogaGo, Eostre, and more. It's providing users with a brand-new point accumulation experience.
Yippi users can earn rewards points through receiving tips from their content or live streaming, and also participating in occasional games and activities. Additionally, they can accumulate rewards points while making purchases at Yippi Biz's merchants.
Rewards points have many uses, including offset utility bills such as water and electricity bills, phone bills, and student loans. They can also be used for Yippi Biz, TopzMall, TogaGo and more, covering various fields such as catering, online shopping, tourism, entertainment, beauty, and healthcare.
Boost Your Sales and Build Brand Loyalty with 【Yippi Biz】
Yippi Biz aimed at helping local SMEs boost sales through online advertising and loyalty rewards. As we continue to grow, Yippi Biz is also expanding into new markets, including the SEA region in Q2 2023 and China in Q3 2023.
Our new rewards program includes an advanced CRM system that allows businesses to track customer data, engage with customers through targeted advertising, and improve customer retention through personalized offers and promotions. Additionally, our loyalty program rewards customers for their repeat business, helping build long-term customer relationships, and driving sales growth.
One of the key features of our rewards program is the ability for businesses to place targeted ads within our app, allowing them to reach new customers and increase brand awareness. These ads are highly customizable, ensuring that businesses can tailor their message to their target audience for maximum impact.
Yipps Wanted as an E-Rewards program, whereby users can earn instant rewards points (Yipps Points) whenever they consume with a Yippi Biz merchant partner. Those points can be redeemed in our collaboration partners, including Redbox, Park 28 Boutique Dining, Freestore, Bottomless, etc. Additionally, customers can spend in our partners Topzmall E-commerce platform and Togago to book travel tickets/hotels, providing an added incentive for customers to choose local SMEs and helping businesses to build brand loyalty.
Shop Across Borders with 【TopzMall】 Seamless E-commerce Platform
An e-commerce platform established by Yippi, TopzMall is one of the main ways for Yippi users to convert their rewards points into products they love. TopzMall provides end-to-end e-commerce platform solutions for individuals and small and medium-sized enterprises in Southeast Asia, enabling them to effectively promote their products and services. With full-process business support, including product management, inventory management, order management, payment processing, logistics and distribution, and customer service, TopzMall greatly improves the operational efficiency of merchants, enhances customer satisfaction, reduces operating costs, and better captures market trends and opportunities.
TopzMall offers a wide range of products, with a total of 23 categories and over 10,000 SKUs, include mobile phones and accessories, watches, health and beauty, baby and toys, groceries and pet supplies, car accessories, women's clothing, women's handbags, women's shoes, men's clothing, men's handbags and wallets, men's shoes, fashion accessories, travel and luggage, games, books and hobbies, home and living, home appliances, computers and accessories, sports and outdoor, games and consoles, cameras and drones, tickets and discount coupons.
TopzMall is convenient, fast, and secure, providing a platform between buyers and sellers to communicate, transact, and cooperate. Yippi users can also exchange their rewards points for goods, thereby promoting the conversion rate of sellers. TopzMall is also constantly expanding its market to the whole of Southeast Asia, allowing customers to experience the fun of cross-border shopping online.
【TogaGo】 Electronic Travel Platform: Comprehensive Solutions for Accommodation, Tickets, and Tour Packages
Yippi users can also choose to use their accumulated rewards points to exchange for their dream vacations on TogaGo, which provides a one-stop travel booking service. TogaGo is operated by WGS Discovery Tours & Travel (M) Sdn Bhd, and offers customers over 1.4 million exquisite accommodation options worldwide, as well as booking services for train tickets, travel policies, and other queries within China, and exciting tour packages and exclusive discounts. It is definitely the best choice for domestic and international travel planning.
Users can plan their travel itineraries more efficiently and conveniently by combining their rewards points usage with their personal preferences and budget. It is worth mentioning that TogaGo has obtained the permission of the Ministry of Tourism, Arts and Culture Malaysia (KPK/LN: 8227 – Immigration, Departure, and Ticketing). Since 2019, TogaGo has also been honoured to be a member of the Malaysia International Travel Exhibition (MATTA), Tourism Malaysia, and Malaysia Truly Asia, which is a nationally recognized electronic travel platform.
Yippi has 6 million users in Southeast Asia and China, especially favored by those with stronger purchasing power and younger generations and has become an indispensable part of their daily lives. As a diverse platform, Yippi not only allows users to share their lives and express their ideas, but also helps to offset their daily expenses through earning reward points. These features are designed to enhance user experience and meet their daily needs in one application.
Moreover, Yippi's research and development have brought many honors to TOGL, including the 2021 and 2020 Golden Bull Award – Outstanding SME Award, the International Innovation Award 2020 under product category from Enterprise Asia, and the Brand Laureate Small and Medium Enterprises (SMEs) Best Brands e-Branding Award for 2020 in Information and Communication Technology (ICT) ‒ Social Messaging App from The World Brands Foundation.
At the same time, TOGL provides software support to all subsidiary companies, including TOGA, Redbox, Eostre, Keenon, and utilizes the company's technology more widely. In addition to all the products under the company, TOGL also provides a range of professional services to other external clients, such as application development, e-commerce solutions and online platforms, product design and digital transformation, technology consulting, web application development, information technology development, and more.
In just a few years of development, TOGL has continued to move towards its vision of "To be the No.1 Social Messaging Super in Southeast Asia". Following this vision, TOGL has planned to expand to Southeast Asia and is making efforts to achieve this goal.