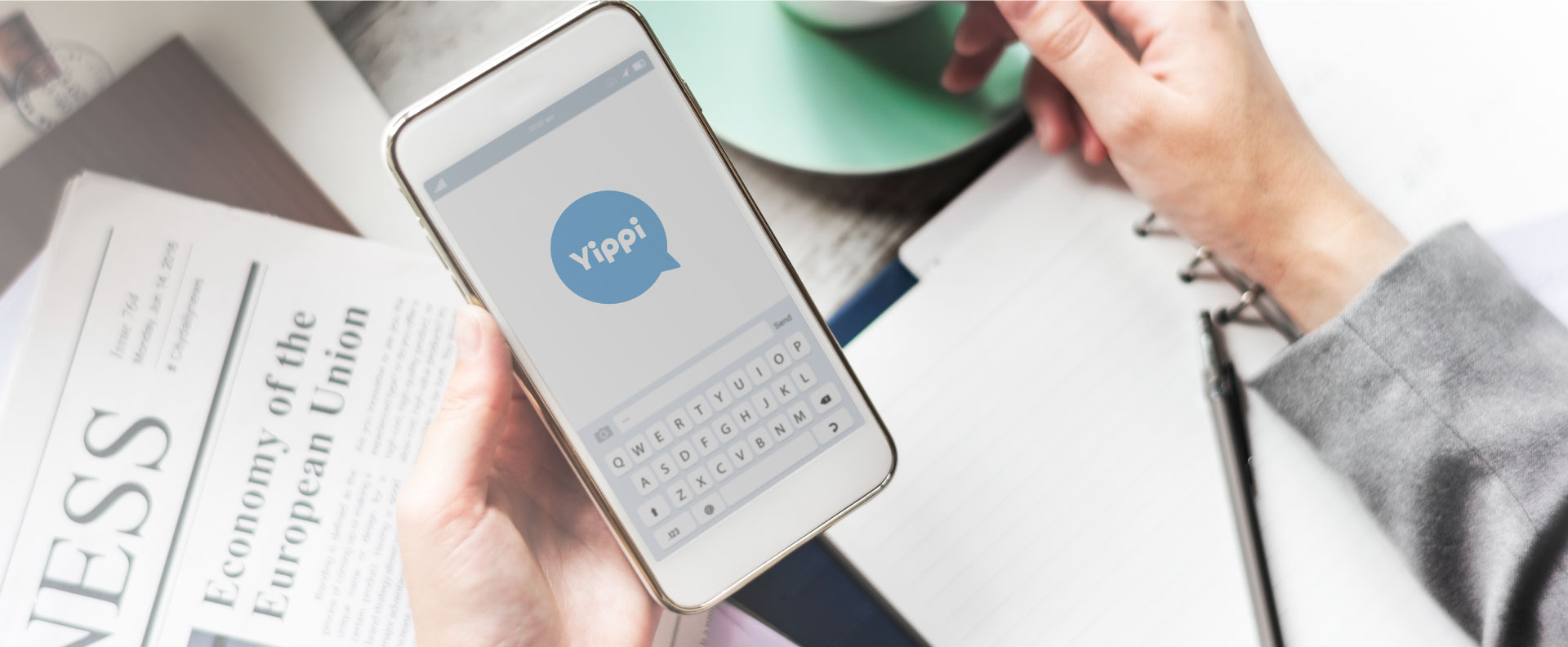 Introducing Yippi Biz: TOGL Technology's Innovative Social Commerce Solution for Businesses

TOGL Technology Sdn Bhd (TOGL), a subsidiary of Toga Limited in Malaysia, is proud to announce the introduction of Yippi Biz, an innovative social commerce solution designed to empower businesses by boosting sales, enhancing customer engagement, and achieving unprecedented success in the digital landscape.
Guided by their mission to build Southeast Asia's premier Internet economy system and create a thriving entrepreneurial platform for individuals and SMEs, TOGL has dedicated its efforts to developing cutting-edge technologies that enhance people's quality of life through innovation.
The journey started with the introduction of Yippi, an all-in-one social and communication app that integrates social media, instant messaging, and live-streaming functionalities, delivering a seamless and immersive experience for users. Building on the success of Yippi, TOGL is excited to introduce Yippi Biz, a groundbreaking solution designed to empower local SMEs. By harnessing the robust capabilities of Yippi, Yippi Biz offers businesses a powerful platform to effectively connect with their target audience, engage customers, and boost revenue growth.
Yippi Biz is actively expanding into new markets, with its recent debut in the SEA region during Q2 2023. This expansion opens doors for businesses across Southeast Asia to tap into the platform's potential. Moreover, TOGL has ambitious plans to enter the Chinese market in Q3 2023, bringing the benefits of Yippi Biz to businesses in one of the world's largest economies.
Yippi Biz for Merchants:
Yippi Biz is actively venturing into new markets. In Q2 2023, the platform made its debut in the SEA region, opening doors for businesses across Southeast Asia to harness its potential. Furthermore, TOGL has plans to enter the Chinese market in Q3 2023, expanding and bringing the benefits of Yippi Biz to businesses in one of the world's largest economies.
By introducing Yippi Biz, TOGL aims to empower SMEs to thrive in the digital landscape with the following key features:
1. Marketing Tools: Enable SMEs to effectively reach their target audience through targeted online advertising campaigns. These tools include features for discovery, community building, advertisement, enhancing brand exposure, and driving customer engagement in the competitive digital landscape.
2. Customer Relationship Management (CRM): A built-in system for organizing and managing customer information, combined with data-driven insights for tracking customer behavior, sales performance, and engagement metrics.
3. International Rewards Program: Embrace cross-border connectivity, enabling individuals from diverse nations to partake and relish in all its advantages.
4. Referral Rewards: Incentivize existing customers to refer their friends, family, or colleagues to your products or services.
Small business owners interested in harnessing the benefits of Yippi Biz, please feel free to contact us via the following e-mail: info@yippibusiness.com
Yippi Rewards: Yippi Biz is an innovative social commerce platform designed to empower users with a seamless and rewarding online shopping experience. It is built upon the foundation of the successful social and communication application, Yippi, which combines social media, instant messaging.
With Yippi Biz, you gain access to wide range of exciting features and benefits that enhance your online journey:
1. Discover and Connect: Explore a diverse marketplace where you can discover unique products and connect with a community of sellers and fellow shoppers.
2. Yippi Ecosystem Integration: Creating a cohesive and interconnected platform for users.
3. Seamless Shopping Experience: Enjoy a user-friendly interface that makes your shopping experience smooth and hassle-free.
4. Rewards Point Collections: Take advantage of exclusive deals, discounts, and loyal rewards offered by participating businesses.
5. Continuous Innovation: Constantly evolving and introducing new features to enhance your shopping experience.
6. Curated Collections and Trend Guides: Explore the latest trends, lifestyle inspirations, and product recommendations, helping you stay updated.
7. User-friendly Interface: A user-friendly interface that is easy to navigate, ensuring a seamless shopping experience.
8. Offset Yipps Points: Users can offset up to 30% of spending with Yipps Points at over 50 participating merchants.
Yippi Biz Social Media
Facebook: https://www.facebook.com/yippswanted
IG: @yippswanted https://www.instagram.com/yippswanted/
This content is provided by TOGL Technology Sdn Bhd