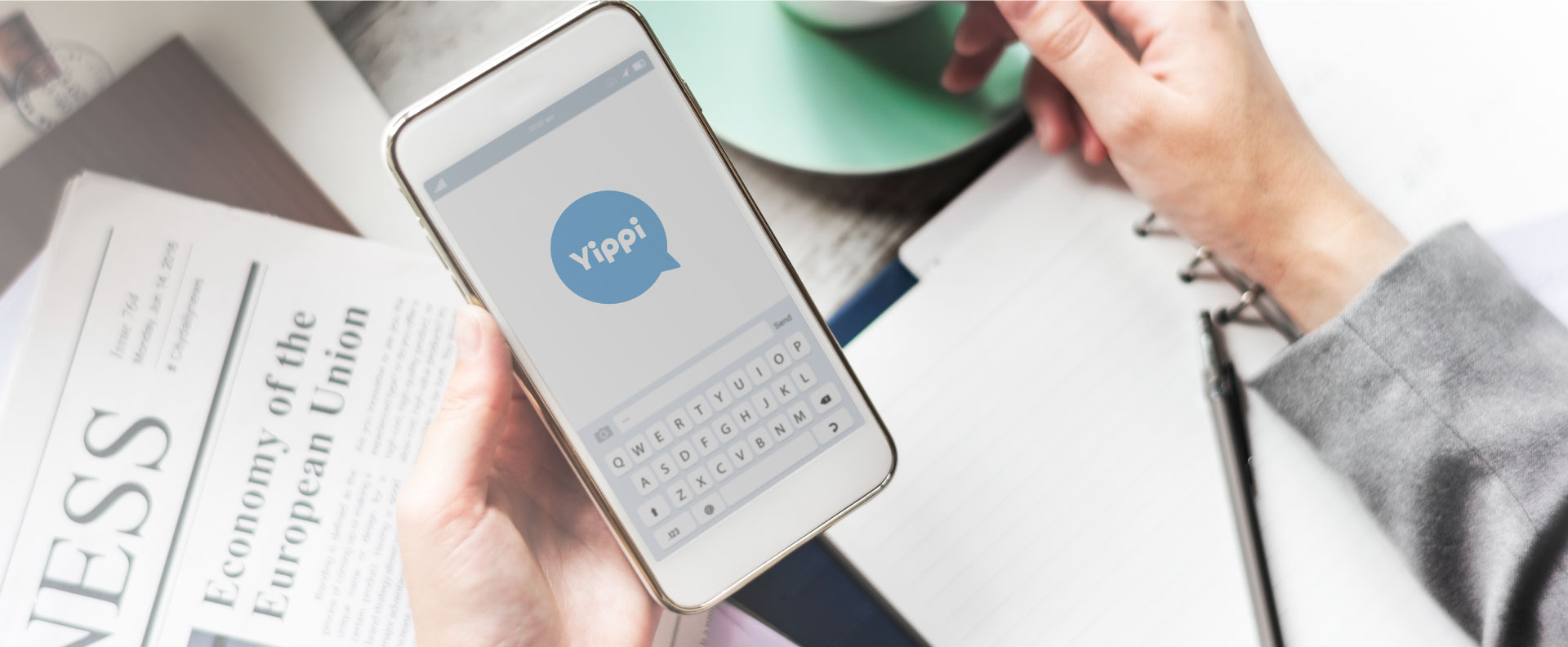 Yippi Biz & RedPay Join Forces to Unleash Cutting-Edge Payment Solutions
Streamlined Operations and Secure Payment Solutions for Enhanced Business Performance
Yippi Biz, the leading business-centric version of the popular communication application Yippi, is thrilled to announce a strategic collaboration with RedPay, renowned providers of secure payment solutions. This partnership aims to revolutionize the way businesses communicate, transact, and manage their operations in the digital era.
Yippi Biz is a comprehensive business platform that offers a wide range of features designed to enhance productivity, collaboration, and customer engagement. RedPay specializes in providing secure payment services that empower businesses of all sizes to seamlessly conduct financial transactions. By combining the strengths of both platforms, Yippi Biz and RedPay are set to deliver a holistic solution that empowers businesses with seamless communication and secure payments.
The collaboration between Yippi Biz and RedPay offers the following key benefits for businesses:
Streamlined Operations: By integrating Yippi Biz's robust communication infrastructure with RedPay's payment gateway, businesses can streamline their operations and eliminate the need for multiple platforms.
Improved Efficiency and Productivity: Yippi Biz's powerful communication tools work hand in hand with RedPay's secure payment solution to enhance efficiency and productivity.
Comprehensive Customer Data Management: Yippi Biz's built-in CRM system empowers businesses to effectively organize and manage customer data.
Secure and Convenient Payments: RedPay's secure payment gateway integration within Yippi Biz ensures that businesses can accept payments securely and conveniently.
Customizable Solutions: The collaboration between Yippi Biz and RedPay offers businesses the flexibility to tailor the platform to their specific needs.
Cost Savings: By providing businesses with an all-in-one solution, the collaboration eliminates the need for separate communication and payment systems.
Increased Sales Opportunities: The integration of effective communication and secure payments opens up new sales opportunities for businesses.
Rewards Platform: Yippi users can utilize Yippi Points to offset a portion of their spending through RedPay.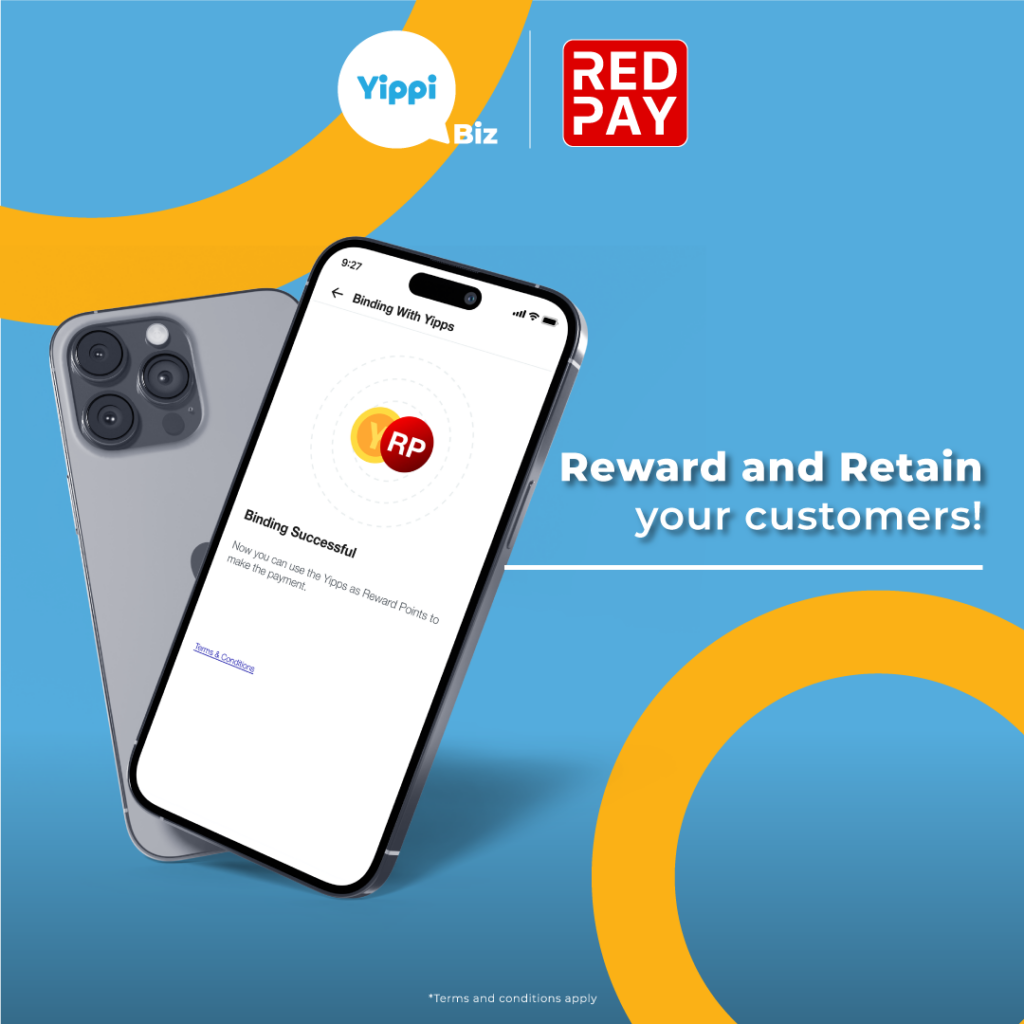 Yippi Biz and RedPay are committed to empowering businesses with comprehensive and innovative solutions that enhance operations, customer experience, and growth opportunities. This collaboration represents a significant step forward in providing businesses with secure payment solutions.
The steps provided for binding Yippi with RedPay are as follows:
Step 1: Download the RedPay app from the Google Play Store, Apple App Store, or Huawei AppGallery.
Step  2:  Sign up for a RedPay account using your personal details.
Step 3: Complete the account verification process to ensure the security of your transactions.
Step 4: Bind your Red Points with your Yippi account for seamless rewards redemption and accumulation.
About Yippi Biz:
Yippi Biz is an innovative social commerce solution that empowers businesses to boost sales, enhance customer engagement, and achieve success in the digital landscape. With its comprehensive set of features, businesses can create and manage their online store, interact with customers, and gain valuable insights to optimize their marketing strategies. Yippi Biz combines the power of social media, e-commerce, and data-driven insights to help businesses thrive in the digital era.
Yippi Biz social media:
Facebook: https://www.facebook.com/yippswanted
Instagram: @yippswanted
About RedPay:
RedPay is Malaysia's first rewards-driven eWallet, designed to enhance the shopping experience of modern consumers through an innovative and comprehensive loyalty program. With a focus on secure payment solutions, RedPay empowers businesses to offer convenient and rewarding payment experiences to their customers.
Find out more at:
Official Website: https://www.yippiweb.com/
Facebook: https://www.facebook.com/redpay
Instagram: @redpay.official
About Yippi:
Yippi is a super app with a user base of over 6 million in Southeast Asia and China. It offers a diverse range of features, including social media, utility bill payments, F&B spending, online shopping, travel services, entertainment, and more. With its all-in-one approach, Yippi provides users with a convenient and comprehensive platform to fulfil their diverse lifestyle needs.
Find out more at:
Yippi's Official Website: https://www.yippiweb.com/
Yippi's Facebook: https://www.facebook.com/yippiofficial
Yippi's Instagram: @yippiofficial
Download Yippi and RedPay now from the Apple App Store, Google Play Store, and Huawei AppGallery.