YIPPS WANTED DAILY PRIZE POOL
Just be the top 100 highest Yipps Points collectors of the day to get prizes!
At Last, check your progress bar and redeem your prizes in "My List"! Remember!
Stick it out till the very end to earn as many Yipps Points as possible in a day!
Daily Campaign Prizes
100 lucky winners will be chosen and win a set total share of 1000 Yipps Points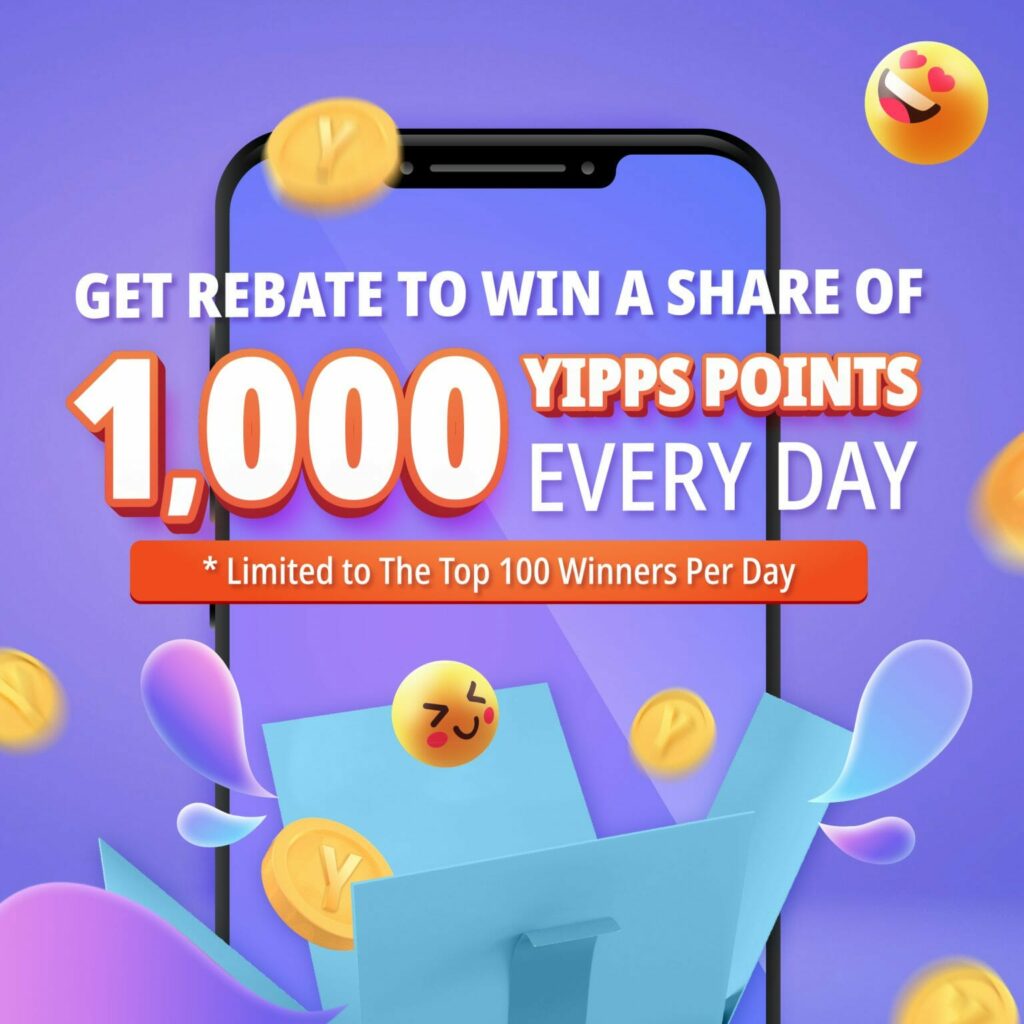 Missions to collect Yipps Points!
Want more? A quick way for you to grow more Points!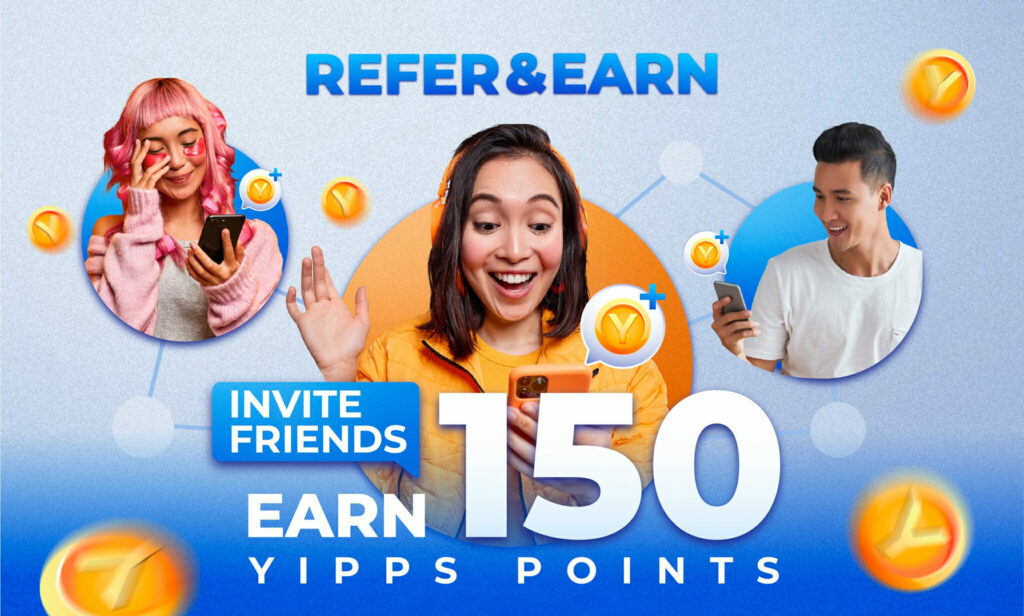 Invite more Friends to Spend and you earn not only 150 Yipps Points on "Refer & Earn", but also 7% referral bonus on top of the Yipps Points your referee earned. The 7% referral bonus you earned is one of the way to boost your accumulated Yipps Points to win in the "Yipps Wanted Daily Prize Pool"contest.
All in all, these campaigns are an excellent opportunity to earn more Yipps Points – so don't miss out any of it!
TERMS & CONDITIONS (Updated on 8 October 2021)
"Yipps Wanted Daily Prize Pool" commences 15 August, until further notice.
"Yipps Wanted Daily Prize Pool" is opened to all Yippi users who undergone identity verification, and received at least one Yipps point on record.
All Yipps points collected via Yippi will be accounted for.
The top 100 winners who receive the most Yipps Points rewards will respectively win 10 Yipps Points from the prize pool amounting to 1,000 Yipps daily.
The daily prize will be updated at 11:59pm (GMT +8), and reset at 8:00am (GMT+8).
Users can complete their tasks at their own time as no time limit is set.
You need to share your completed task on social media, in order to claim and redeem your prize within 30 days or else it will be revoked.
Yipps points will only be transferred to the "Yipps Balance" of the winner's Yipps Points account, based on the following criteria:
– Referred persons download Yippi app using the winner's referral link, and
– Winners successfully share their respective "Daily Winner Charts"
Successful invites denote new users who used winner's referral link to download Yippi, and completed identity verification.
All entries are processed through a computerized system that determines Yippi users who accumulate the most Yipps points. Yippi's decision is final, and no further correspondence or appeal will be entertained.
Yippi reserves the right to withdraw the program and its rewards at any time without prior notice.
In case of any fraudulent use of program, Yippi reserves the right to cancel "Yipps Wanted Daily Prize Pool" without prior notice.
Yippi reserves the right to change the amount of Yipps points awarded for "Yipps Wanted Daily Prize Pool" at any time without prior notice.
Yippi may suspend or terminate "Yipps Wanted Daily Prize Pool", or any user's ability to participate in activities at any time, and for any reason at its sole discretion. Yipps Points obtained through fraudulent activities will be revoked and deemed invalid.
Yippi reserves the right to modify these terms and conditions at any time without prior notice. Any modifications will take immediately effect once the terms and conditions are updated.
For other inquiries, please send an email to Yippix@togltechnology.com.
FREQUENTLY ASKED QUESTIONS