Just take 10 minutes daily at home by sharing invitation link with your friends and you will EARN up to 7% referral bonus from the rebate they receive, EVERYTIME! The more you INVITE, the more you'll EARN.
Love Yippi? Share it with your friends and earn a total of 150 Yipps Points per referrer in "Refer & Earn"!
Good things deserve to be shared. You get rewarded when your friends become a part of Yippi's family! Introducing a brand new REFERRAL PROGRAM that could help to spread the word and rewards you in the process! Join, share, get rewarded!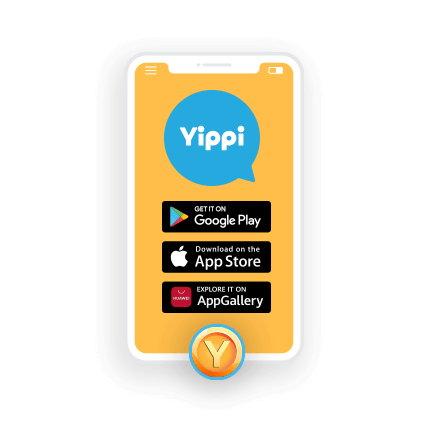 Download Yippi and sign up for FREE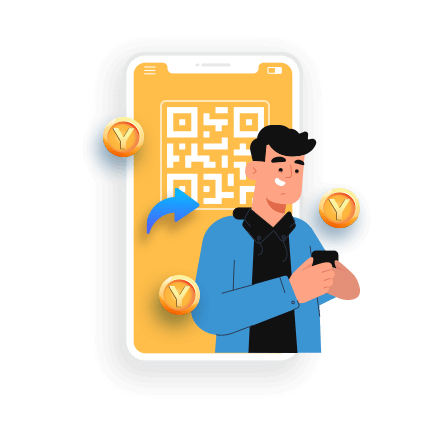 Invite friends to get FREE Yipps Points in Yipps Wanted.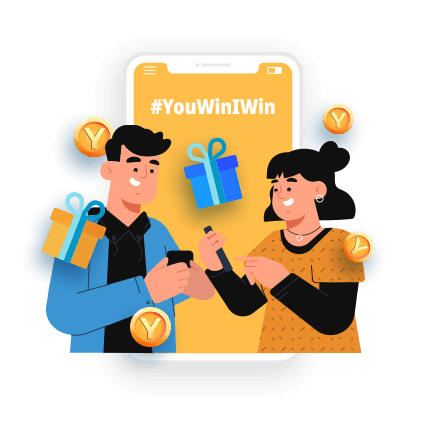 Get 7% permanent referral bonus & stand a chance to win prizes together with your friends!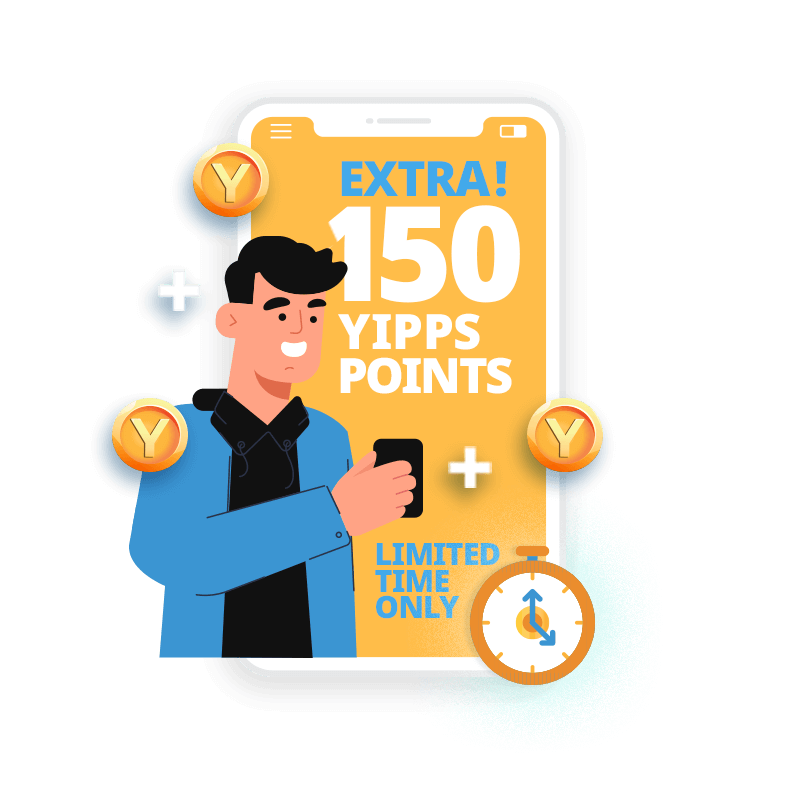 Get an EXTRA BONUS of 150 Yipps Points

*Limited time only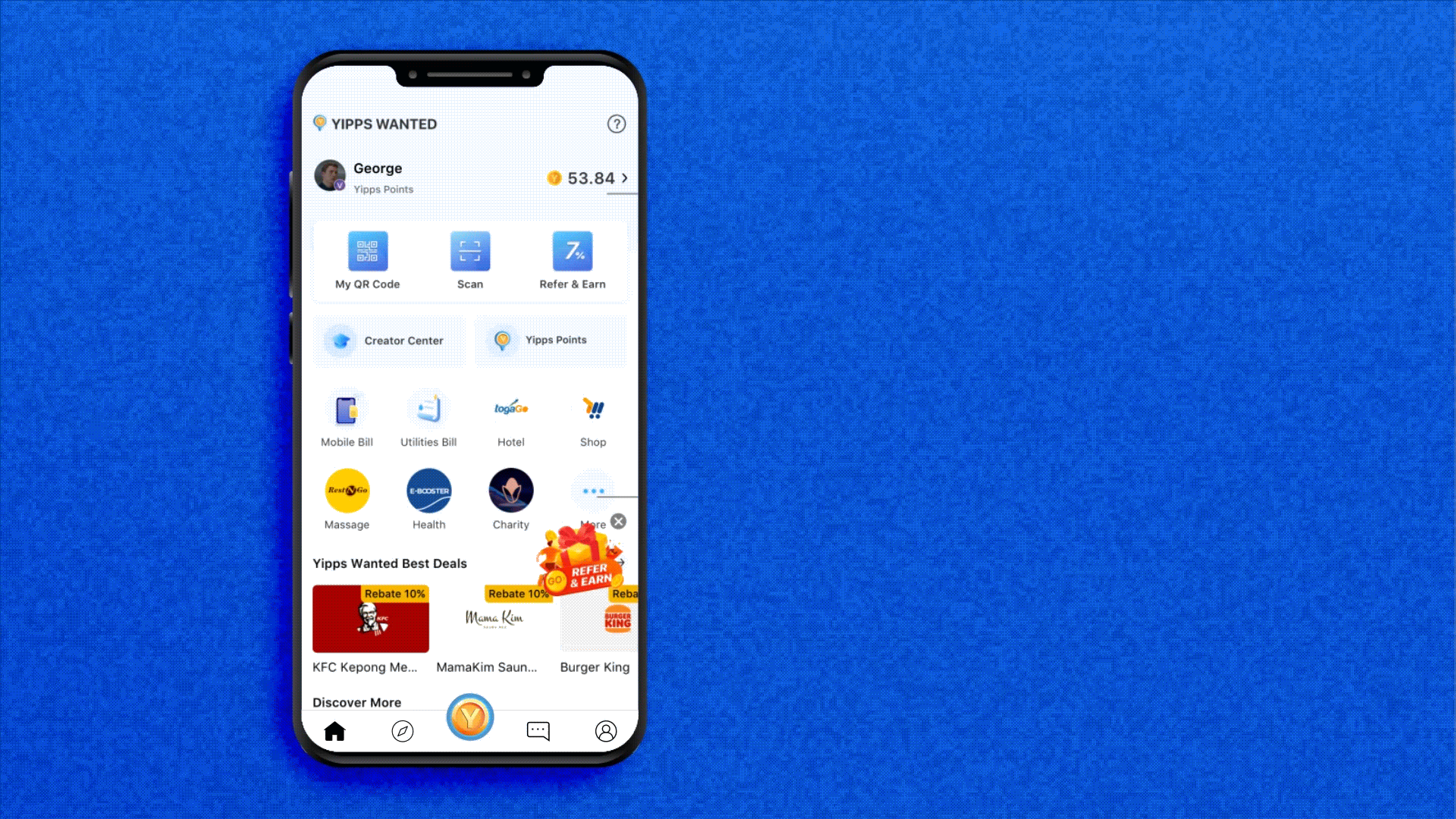 If you're not sure how to get started, here are a few ideas:
At the end! You got a total of 150 Yipps Points by completing the task in this program
You earn lifetime 7% referral bonus on top of the Yipps Points received by your friends anytime, anywhere!
See more campaigns to collect Yipps Points!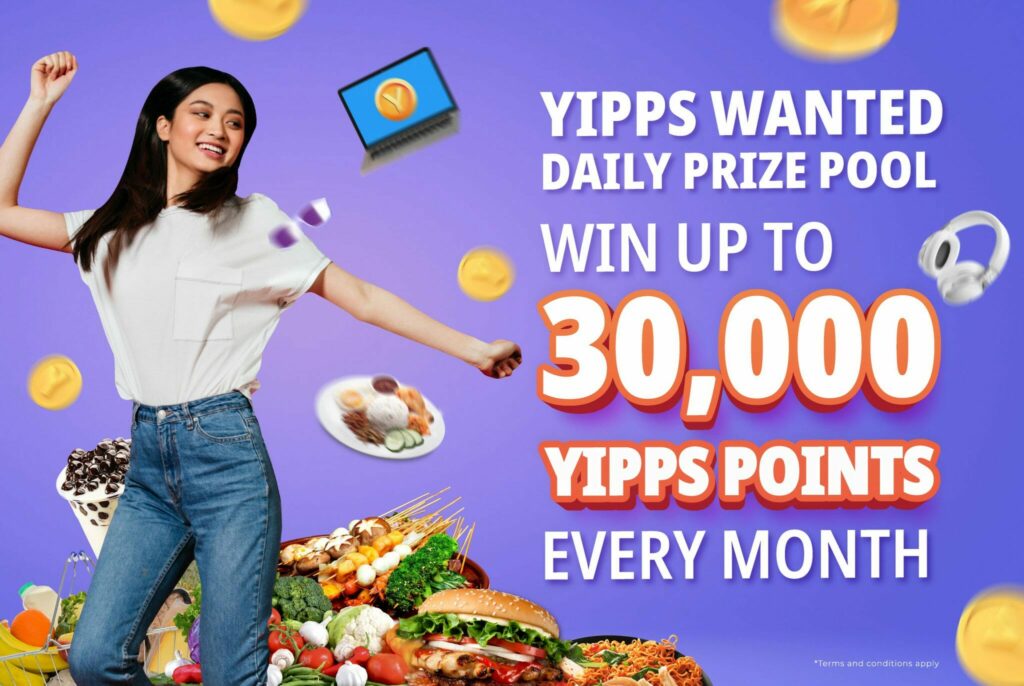 "Yipps Wanted Daily Prize Pool"
Now you have your friends in Yippi.Start to gain Yipps Points with your friends
to win a share of prize pool up to 1,000 Yipps Points everyday!
WHY YOU NEED YIPPS POINTS?
Yipps Points are the virtual reward points within Yippi app ecosystem. You can use your Yipps Points for various purposes such as to offset utility bills, pay your PTPTN loan, mobile top-up, book hotel in TogaGo, e-commerce shopping in TopzMall, redeem Red Box Malaysia entertainment service, redeem Yellow Bean to start a live stream and post on Hot Feed, send rewards to support your favourite content creator, send Eggs as a present and donate Yipps Points as rewards in charity events.
Utility Bill
Mobile Topup
Service & Online Shopping
Utility Bill
Pay Utility Bills for FREE anytime anywhere

Mobile Topup
Service & Online Shopping
You can get up to 1% Yipps Points when you spend over 5 Yipps.
TERMS & CONDITIONS (as at 15 August 2021)
"Refer & Earn" commences 15 August 2021, until further notice.
"Refer & Earn" is opened to all Yippi users who undergone identity verification.
Each participant or referrer will earn 150 Yipps Points upon completion of task.
Yipps points will only be transferred to the "Yipps Balance" of the participant's Yipps Points account when: (a) Referred persons download Yippi app using the participant's referral link to download Yippi, and completed identity verification, or; (b) Both participant and referred person have received at least one Yipps point on record in their "Yipps Balance".
Participant must complete their task, and share it on social media, in order to claim and redeem your prize within 30 days or else it will be revoked.
Participant can only click the "Claim" button after the computerized system detects the task has been completed and posted on social media. Once done, Yipps points will be transferred to the participant's "Yipps Balance".
Yippi reserves the right to withdraw the program and its rewards at any time without prior notice.
In case of any fraudulent use of program, Yippi reserves the right to cancel "Yipps Wanted Daily Prize Pool" without prior notice.
Yippi reserves the right to change the amount of Yipps points awarded for "Yipps Wanted Daily Prize Pool" at any time without prior notice.
Yippi may suspend or terminate "Yipps Wanted Daily Prize Pool", or any user's ability to participate in activities at any time, and for any reason at its sole discretion. Yipps Points obtained through fraudulent activities will be revoked and deemed invalid.
Yippi reserves the right to modify these terms and conditions at any time without prior notice. Any modifications will take immediately effect once the terms and conditions are updated.
For other inquiries, please send an email to yippx@togltechnology.com
FREQUENTLY ASKED QUESTIONS